15 Women Confess Their Vagina Horror Story
Monday, Aug 31, 2020, 4:43 pm
The genitals are one of the most sensitive parts of a human body. They require a lot of attention and care, without which things can go terribly bad. We are all humans. Making mistakes is something that's in our DNA. Here, in this list, we have fifteen women who shared some really shocking and horrifying stories related to their vagina. Be well prepared, as some of the stories can make you cringe really hard!

7.This Funny Adventure

In my teen years, I used an electric toothbrush as a vibrator. After a few minutes, it started to burn because a little bit of mint toothpaste was still on it. I tried to take the toothbrush out, but it got caught inside of my vagina. After a few forceful tugs, it finally came loose. I never did that again.
- amelia0ford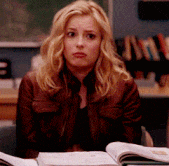 Source