15 Women Confess Their Vagina Horror Story
Sunday, Jul 10, 2022, 4:43 pm
The genitals are one of the most sensitive parts of a human body. They require a lot of attention and care, without which things can go terribly bad. We are all humans. Making mistakes is something that's in our DNA. Here, in this list, we have fifteen women who shared some really shocking and horrifying stories related to their vagina. Be well prepared, as some of the stories can make you cringe really hard!

4.And The Hidden Treasure

After a bad breakup in college, I went out with some girlfriends and ended up going home with someone. Three days later, I felt something weird when I went to the bathroom. I pulled out a condom that still held semen in it. I went three days without noticing a filled condom was stuck up in my vagina.
- Loosethegoose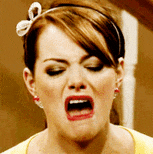 Source