Weird Barbie Dolls
Monday, Aug 16, 2021, 5:58 pm
1.Slumber Party Barbie

This is the 1965 Slumber Party Barbie, but it should have been called 'I Promote Anorexia Barbie.' Girls are supposed to bring pajamas, snacks, pillows and music to slumber parties, but not this gal. Sure some of her accessories align with slumber party gear, but the rest of them are just plain weird. For whatever reason, this Barbie came with a scale permanently set to 110 pounds and a book titled "Don't Eat." What a way to bring down a slumber party.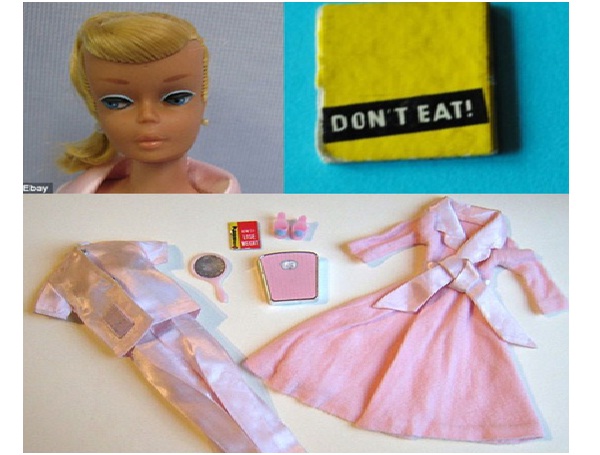 2.Kissing Barbie

Kissing Barbie -teaching our youth that it's okay to put your lips everywhere and anywhere since 1979. This doll's lips pucker and make a kissing sound whenever a button on her body is pushed. She even came with her own liquid lipstick. Instead of playing Spin the Bottle to learn how to kiss; girls can just mimic this doll.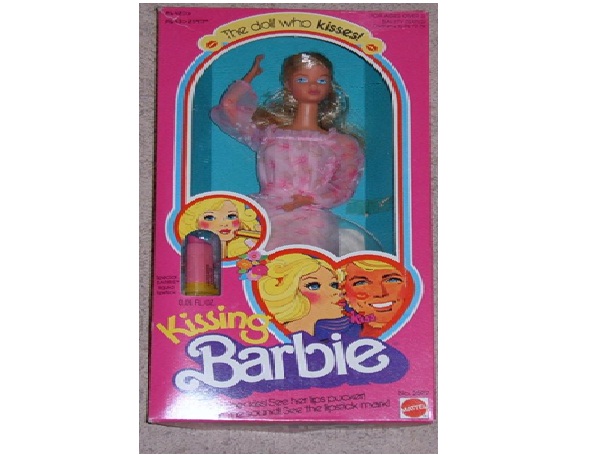 3.Super Hair Barbie

Super Hair Barbie appears normal at first glance, but once you start doing her hair, she looks like a science project gone wrong. In the middle of this doll's head is a vertical rod to help youngsters convert her hair into all sorts of styles. The rod cannot be removed, so Barbie ends up looking like Frankenstein. Not to mention, there's probably one or two little girls out there who probably tried to stick a pencil in their scalp to emulate this doll's styles.