15 Cutest Disney Tattoos That Will Make You Want To Have One
Saturday, Aug 14, 2021, 7:24 am
Choosing a tattoo is a tough job. There are far too many tattoo categories to choose from. Abstract designs, flowers, cartoon characters, quotes,
3D Tattoos
, what not!!! Tattoo research is an exhaustive job. The rule remains same, though. The tattoo has to be creative, understandable and neatly-inked otherwise; it may lead to
tattoo disasters for the internet to laugh about
. Disney cartoon characters are also a popular tattoo choice. Cartoon character tattoos reflect playful nature of a person. Here are fifteen Disney tattoos that look too beautiful.
#4 Minnie And Mickey


Matching tattoos are popular among young couples. It is a good way to express love for each other. Matching tattoos come in many shapes, sizes and types. A lot of couples prefer two individual tattoos that have some connection to each other in one or the other way. This way, even if the couple gets separated, the tattoos will keep them connected.
This Disney tattoo you see now in the picture is an example of good matching tattoo idea. Both the characters look like they are trying to kiss each other. When the couple is together, the matching tattoos look too adorable. Even if the couple gets separated, the two tattoos will remind them of each other.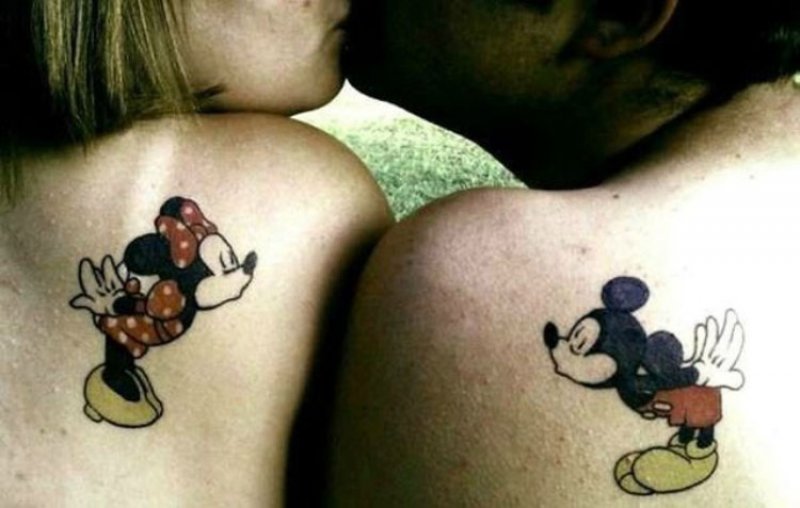 Report