15 Cutest Disney Tattoos That Will Make You Want To Have One
Saturday, Aug 14, 2021, 7:24 am
Choosing a tattoo is a tough job. There are far too many tattoo categories to choose from. Abstract designs, flowers, cartoon characters, quotes,
3D Tattoos
, what not!!! Tattoo research is an exhaustive job. The rule remains same, though. The tattoo has to be creative, understandable and neatly-inked otherwise; it may lead to
tattoo disasters for the internet to laugh about
. Disney cartoon characters are also a popular tattoo choice. Cartoon character tattoos reflect playful nature of a person. Here are fifteen Disney tattoos that look too beautiful.
#3 Peter Pan Tattoo


You got to be a Disney fan, and you got to stand very closer to this girl to find out what this tattoo is all about! Apparently, it's a Peter Pan tattoo. The small group of tattoos depicts the scene from the Peter Pan movie in which Peter Pan teaches Wendy and friends how to fly. This Disney tattoo idea was great. However, we don't think anyone other than Disney fans would like this.
If you see the tattoo from some distance, the four smaller tattoos depicting Peter Pan, Wendy, Mr. Smee and Michel Darling, look like black scars. They kind of look like insects too. This is why one should do a lot of research before choosing a tattoo. Anyway, the core idea of the tattoo was excellent.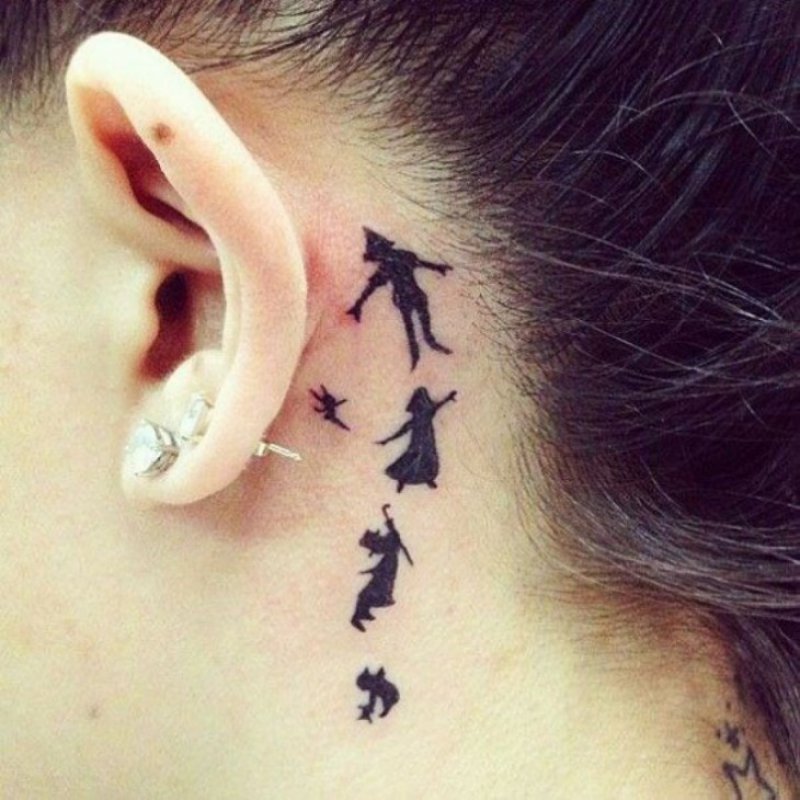 Report