Absolutely Hilarious Parental Notes
Wednesday, Aug 11, 2021, 3:20 pm
1.Mom Not Worker

This mother is not a maid. Moms may clean up after their kids from time -to-time, but there comes a point where a child is old enough to clean up their own mess. This note informs the children of this household that she is not their employee and cleaning the microwave is not her job.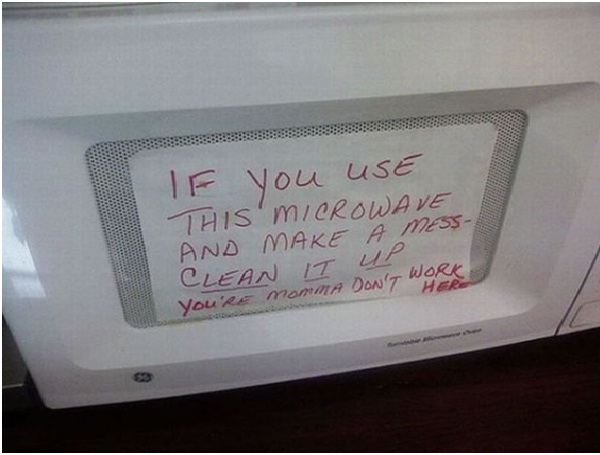 2.Chocolate Chip Cookies Substitute

Cookies of any kind are a treat for a kid to have for lunch. This poor kid was surely disappointed when they saw these rice cakes in their lunchbox. To top it all off, their parent thought it would be funny to write a note telling the kid to imagine what the rice cakes could be.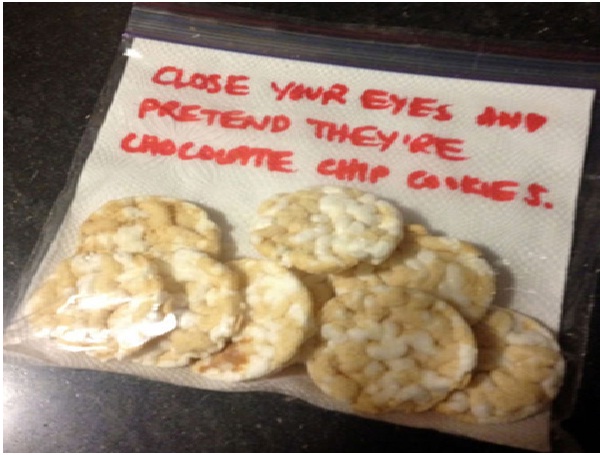 3.Timer Pet Peeve

It's the small things that can make an old person go crazy. This parent left their kid a note, telling them to clear the unused microwave time off the appliance. Out of all the things in the world that can drive someone crazy, this person is sent off the deep end by unused microwave time. Sadly, this note is so small that it will probably go unnoticed.