Weirdest Eyelid Tattoos
Tuesday, Mar 23, 2021, 9:06 pm
1.Game over

Maybe this guy is a video game fanatic, but is never very good so keeps dying at every opportunity hence him having game over tattooed on his eyelids. You can see that he was lucky to squeeze it in and in all honesty the writing should have been smaller, but even then it does not take away the fact he has writing on his eyelids.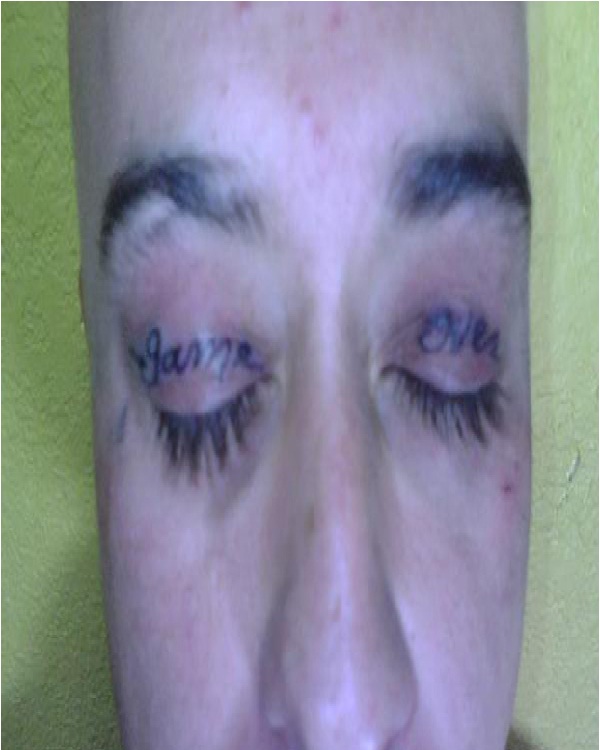 2.The heart

The first thing here is that the heart is upside down, so this must have been done by somebody standing over him rather than in front. The combination with the star of David is strange as well, but perhaps they are happy with having two terrible designs on their eyelids. These tattoos do just shout out that they have been done at home for a drunken dare.
3.Kiss me

Saying kiss me on your eyelids is marginally better than other eyelid tattoos out there that say blow me, so even though this is still weird it is not as crazy as it could have been. You can kind of see the point here, but why you would choose your eyelids for this tattoo is still a mystery. Oh and the piercing looks painful as well.