Weirdest Shoes
Friday, Aug 13, 2021, 9:10 am
1.Candy Shoe

A great illusion, these little ankle boots have heels made of candy. It looks as if the candy spilled out and that the shoe will not be supported, but the fake candy is positioned in such a way to look scattered when it's really not. You'll be fending off stares in these shoes when you walk down the street.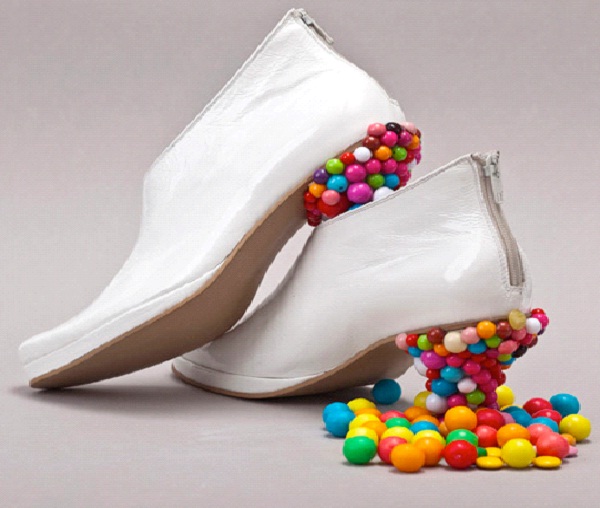 2.Game Boy Shoe

Game Boy has taken over our minds, so why not our feet. These trendy and cute shoes are bright yellow with a high platform. The best part is the Game Boy fits into the heel and the little yellow critter has his own little space as well. Everyone will be following you around in these shoes.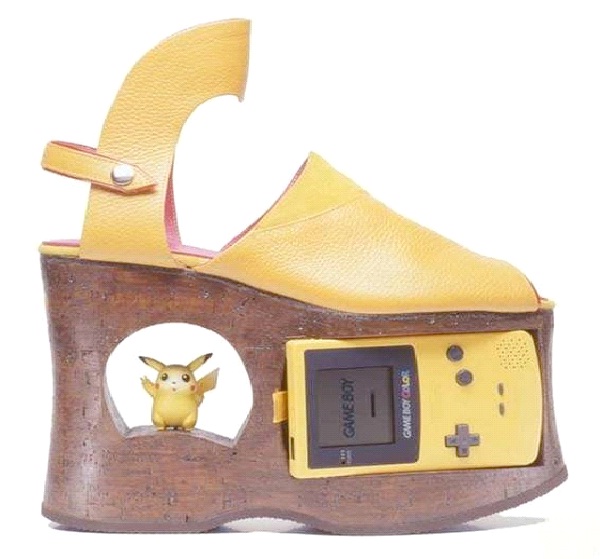 3.Live In A Shoe

We all loved the story of the little old woman who lived in a shoe, and in our imaginations we thought about what it would be like to live in that shoe. These shoes are a great take on the old story, complete with a brick foundation, grassy lawn, and daisies. A cute shin boot, they look like they might actually be comfortable.