Photos Of Goats On Cliffs
Tuesday, Aug 17, 2021, 9:20 am
1.Peek-a-boo

This goat appears to have been caught in the act with the way it is looking back at us. However, just look at where it is standing and then think about how amazing their balance must be in order to do this in the first place.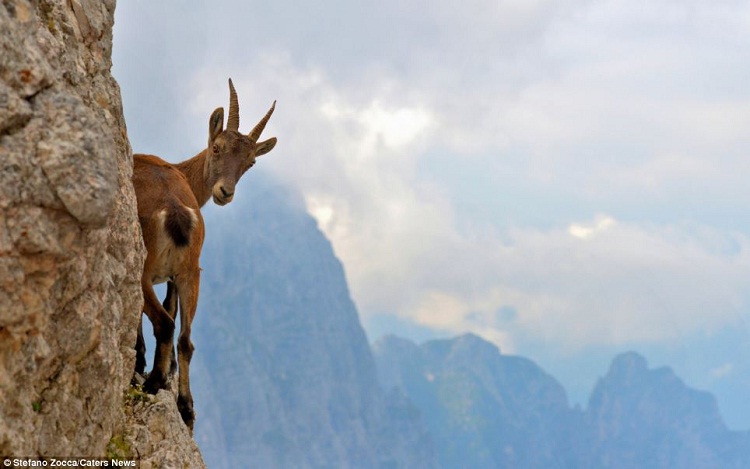 2.Spidergoat

This has to be Spidergoat with the way that it is clinging onto the cliff face. How this is this even possible and why has the goat decided to try to get into this kind of position in the first place?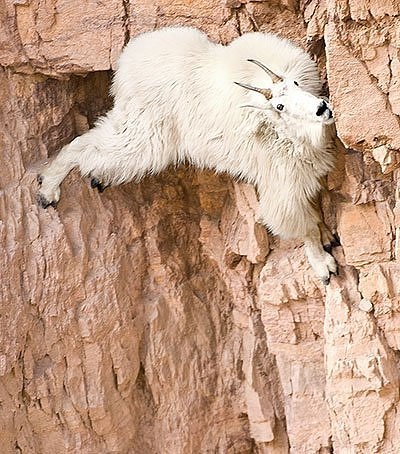 3.My head is stuck

Erm, is there anybody there? I seem to have got myself in a strange position and do not know how to get back out. My horn is stuck in this wall here you see and I'm on my tiptoes already and my legs are getting tired, so HELP!!