Most Creative Billboard Ads
Monday, Jan 25, 2021, 8:57 am
1.Realistic

A simple reminder of what can happen to tailgater's. This really shows the impact that a billboard can have and how it can be used to put across a serious message.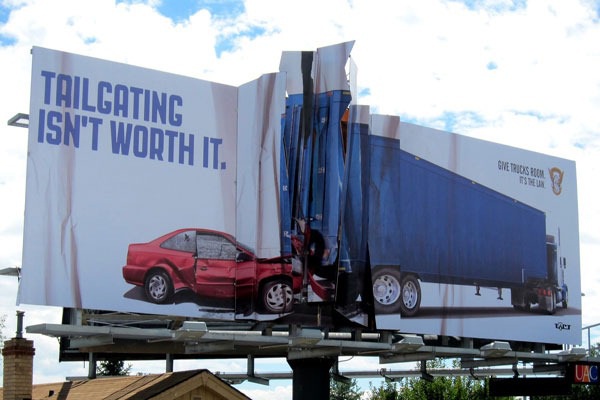 2.Clever Idea

Hopefully your nose hairs are not as long as telephone wires. This is a great example of a billboard using things that are already around and it and things that the advertising company cannot change.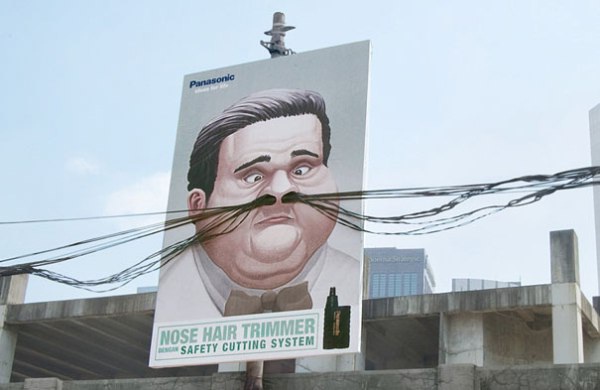 3.Bigger is Better

This stuff is so good we need it by the ton full clearly! Obviously the person behind this advert is a creative genius because how many people would think of producing something like this?