12 Funny Conversations You Can Have With Siri
Friday, Aug 28, 2020, 10:02 am
A couple of decades ago, we had to press the keypad of hard as rock feature phones a million times just to type and send one text message! We never had the opportunity to take photos with the phones until camera-enabled mobiles arrived. Years later, we now have smartphones that are as powerful as a personal computer. Smartphones have advanced so much that they now work like mini handheld robots. They even talk to us. The artificial intelligence used in latest mobile phones is so complex that it sometimes amazes us. Read these 12 funny Siri conversations. You are certainly going to tell yourself, "
what a time to be alive!
"
#12 Clever Siri


Siri can be quite clever, sarcastic even. Her responses make it eem like she is really inside the phone. How could she possibly know that this owner got a new phone? Men everywhere imagine what she might look like, and some even fantasize about her mysterious voice. Siri love is everywhere.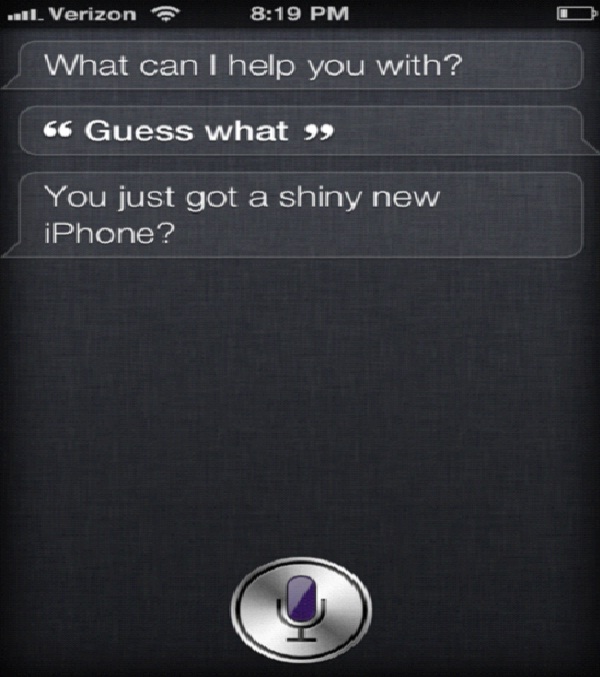 Report