Creative And Funny Toilet Signs
Thursday, Aug 12, 2021, 3:54 pm
1.Superhero

Hopefully there is a fancy dress shop next to the toilet so you can then wear the appropriate outfit in order to get into the cubicle in the first place. At least it is a bit different from just showing somebody peeing, but what made them settle on Batman and Wonder Woman?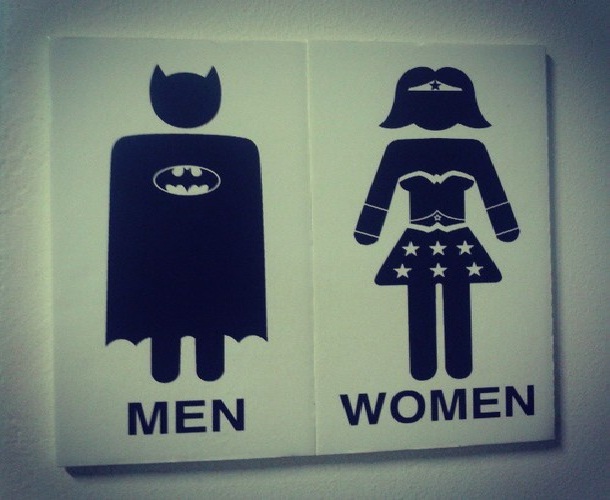 2.Cool

This is the kind of sign where you would feel proud to go and use the toilet just so you could be like the Simpsons. You have to say that it really is a cool sign and it is also very well thought out without it being too over the top and silly.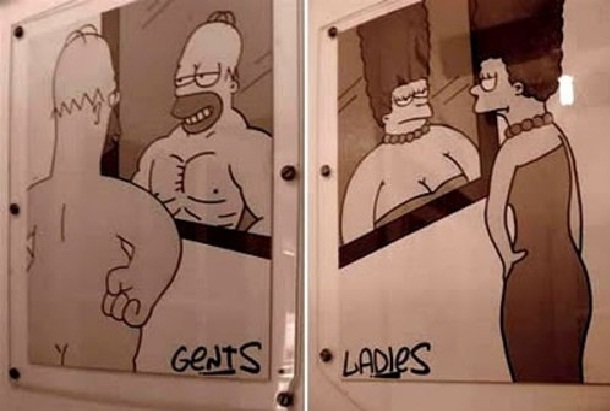 3.Loud and proud

This is funny because clearly it shows that women need to have their hair slicked back and guys need to pee in two streams in order to get into the toilet in the first place. You do wonder as to what is going on in the minds of some of the people that design these signs.