15 Comics That Show How Smartphones Have Ruined Our Lives
Tuesday, Aug 10, 2021, 5:27 pm
Smartphones have revolutionized the way we communicate with the rest of the world. In the beginning, we only used them to talk to other people. Soon after, we started texting. Cameras were making their way onto phones. Today, smartphones can do everything. They are no less than desktops when comes to computing. The picture quality of smartphone cameras is increasing day by day. Thanks to the smartphones, the world is now in our hands. However, in many ways, smartphones have ruined our lives. You already know how and why! Check these fifteen comics that show the downsides of the smartphone revolution.

10.Our Sleep Time Takes a Beating

Almost all of us do the same thing. We browse, chat and watch videos, etc. Back in those days, you need to sit upright next to a desktop or deal with a bulky laptop. It's all easy now.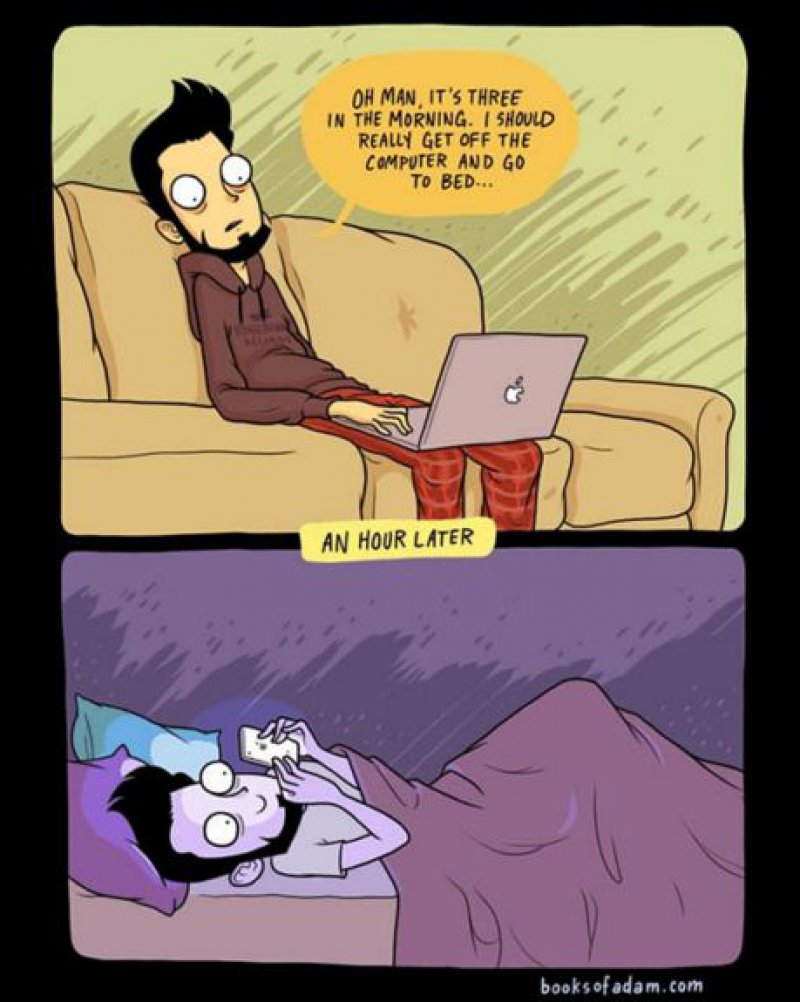 Source