Pictures That Will Make You Say "Oh The Irony"
Tuesday, Aug 17, 2021, 8:57 am
#6 No High Speed Chases Anytime Soon


Commit the crime but make sure that no one can come after you. In fact, commit the crime on the very people who can come after you, and render them helpless. How ironic to find a police car with all four tires removed and the car propped up on bricks. They probably will come back for those bricks, though.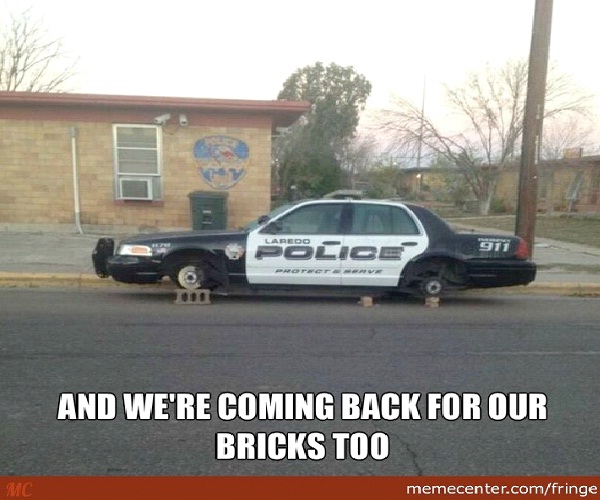 Report