12 Best "If You Know What I Mean" Memes Ever
Sunday, Jan 3, 2021, 9:39 am
"If you know what I mean" is one of the funniest memes ever made. They were all over the internet a couple of years ago. The meme signifies sexual humor. People use this meme on viral websites to point out a double entendre, mostly in the form of a sexual innuendo. The meme uses a facial expression of Mr. Bean character, portrayed by Rowan Atkinson. Read the 12 best "If you know what I mean" memes that are sure to crack you up. Lots of jokes about boobs, so we guess you need to keep your tissue ready - if you know what we mean!
1.One for the geeks

This is certainly one for the geeks thanks to the reference to a Trojan, but then they need to know the alternative meaning of it for it to all make sense. So many geek references and so little time.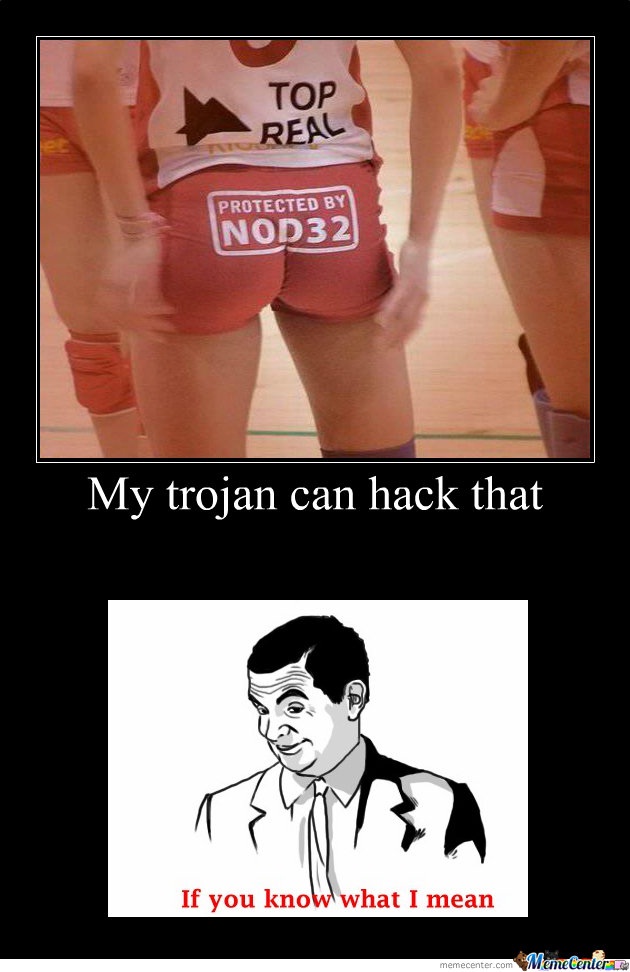 2.Be thankful for sunglasses

What this means is that we should be really grateful for sunglasses as they do make the lives of guys so much easier. You didn't think they were just for shielding our eyes from the sun did you?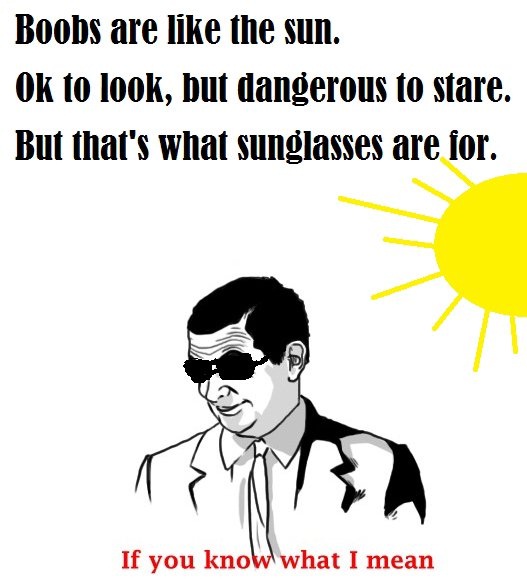 3.A Different "Toy" Story

I Have Another Snake - But She's Not in My Boots! You know what snake is Woody talking about, dontcha? Well, this is like the late night version of Toy Story and the one that is never intended for the eyes of children. This meme also gives an entirely different perception of the name Woody as well! It's hilarious, but remember, memes like these are created by people and Disney has nothing to do with them! Woody has not blurted out any age-inappropriate or awkward jokes in the movie. Nonetheless, the joke is too funny to not to laugh!