15 People Who Had One Job And Failed Terribly At It
Thursday, Feb 20, 2020, 9:53 pm
We all make mistakes. Unfortunately, some people fail at times when they should not. Their fate doesn't end there, as it often attracts a camera somewhere nearby to catch the 'fail' moment, so the rest of the world can see and laugh. Nevertheless, these failing people have one job, and failed terribly at it.

13.No One Reads a Code

Remember, no one reads programming code no matter how great it is. The error looks so small from a coding perspective it cannot even be considered a bug. But for common people, it is something that makes them mock the developers or the makers. So the company that made this POS system had one job, and it failed at it.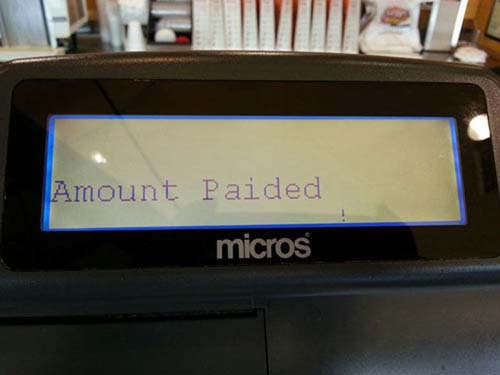 Source