12 Kinds Of Sloots You Meet In College
Tuesday, Aug 17, 2021, 5:30 am
Everyone has a dream to go to a nice college where he can enjoy the precious time of his life with booze and girls but getting into a college that cool can be very scary, for example Blue Mountain State. Although it was not a real college it did taught us some great things about college life especially the different kinds of girls(or as Thad call them SLOOTS) we meet. So here is the whole list of different kinds of sloots which you can find in a college and how to deal with them, Check out, thank me later ;)
1.Friend's sisters

You might have seen a hot chick in college just to realize later that she is your friend's sister and you probably cannot sleep with her (bro code). These chicks will be super hot and might even seduce you while you are celibate but don't let that get over your head because she is your friend's sister and as the popular sayings goes "bros before hoes", but if you are friend is like Sammy and cool with it then don't miss the chance to sleep with her.
2.Bisexuals

These chicks are hard to stay with, their orientation keeps on changing. You may have a few good days with her but before you know it she likes to hang out with girls now. So don't ever count on these chicks.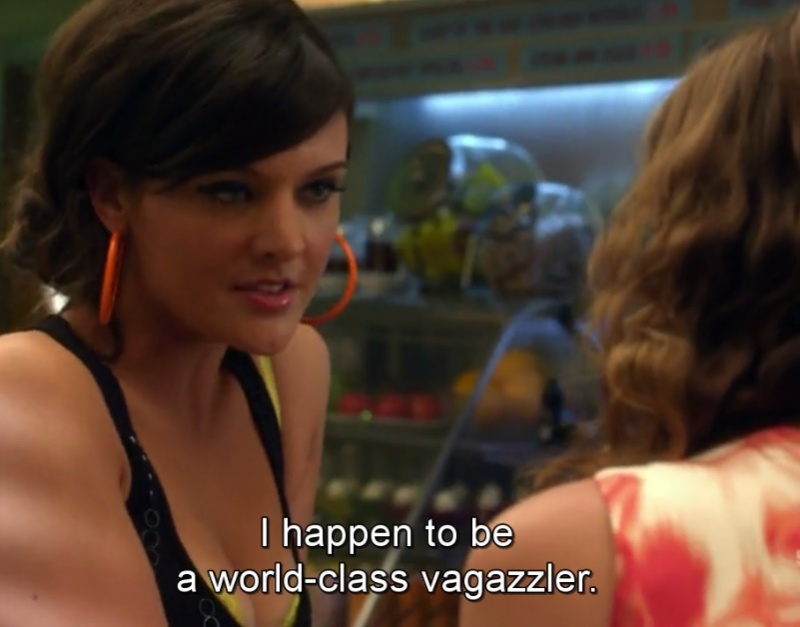 3.Cheerleaders

If you are a kind of guy who's a very good athlete then these sloots will always be over you and no matter how badass you are, they will always want to sleep with you, but if you lack the athletic ability then these are not the ones you should look forward to.