Weirdest Eating Utensils
Thursday, Aug 12, 2021, 5:09 pm
1.Multi-tool

This may appear wacky, but if you love to go camping you are going to enjoy owning this kitchen utensil Swiss army knife inspired tool. It fits nicely in your pocket and it will then allow you to eat whatever you want.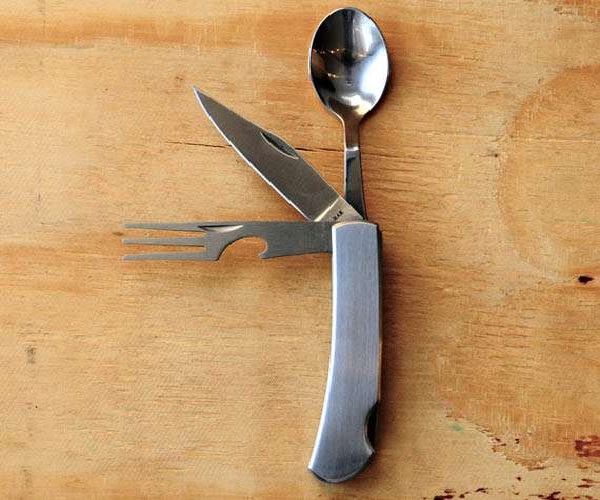 2.Finger food

Finger food can be interesting, so how about making it even more interesting by using this rather cool piece of equipment. There are various ones available that just slide onto your finger and it is then up to you to do the rest.
3.Animal corn

Eating corn can be tricky, so how about making life easier with these animal inspired corn on the cob holders? At least it gives you something else to hold onto and they are going to be cool to use not only with kids, but with adults as well.