Ugliest Face Tattoos
Tuesday, Aug 10, 2021, 7:22 pm
1.Dog paw face tat

All of this facial art had to hurt. However, the big question has to be regarding the blue paw that is on his left cheek as it just does not seem to blend in with the rest of the 'theme' going on over the rest of his head. It's almost like his child asked him to do it thanks to their favorite bear.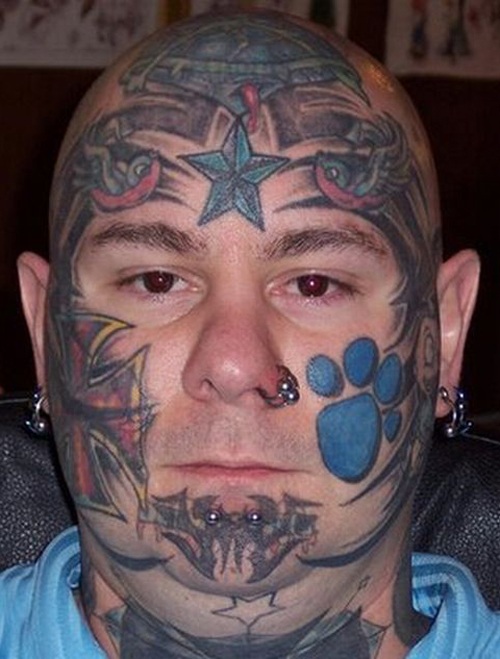 2.Ice Cream fan

At what point in your life do you decide to get what basically looks like an ice cream cone on your face? Do you love this sweet treat that much that you want one carved on your right cheek? Surely the person that did it must have felt like asking them if they were serious?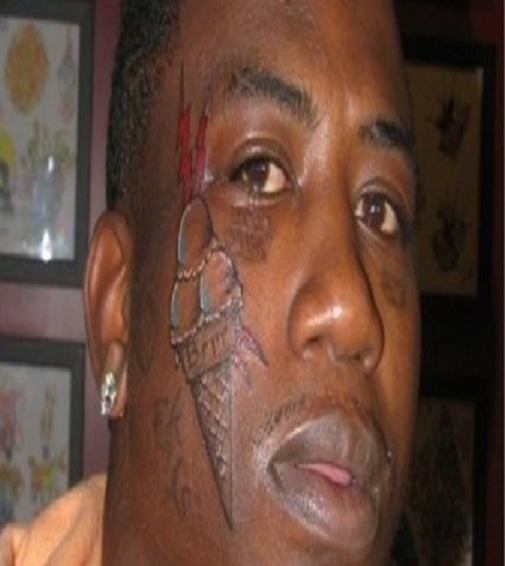 3.Face and scalp tat

You get the feeling that the tattoo artist had too much green ink and wanted rid of it and this guy happily obliged. It must have taken hours to do all of this, but why the green base? None of it makes sense and it is difficult to even imagine the message he is trying to put across apart from one that says, I had too much time on my hands and this is what happened.