Top 15 Worst Chest Tattoos Ever
Friday, Aug 13, 2021, 3:12 pm
1.NASA chest Tattoo

One small step for a nip*le, one giant leap for all mankind. This is the perfect example of how some people don't think things through before they take a leap and do them. Albeit the tattoo is small and drawn very well, it doesn't make sense to get something so cartoonish and cheap-looking. A picture normally says a thousand words, this one however does not.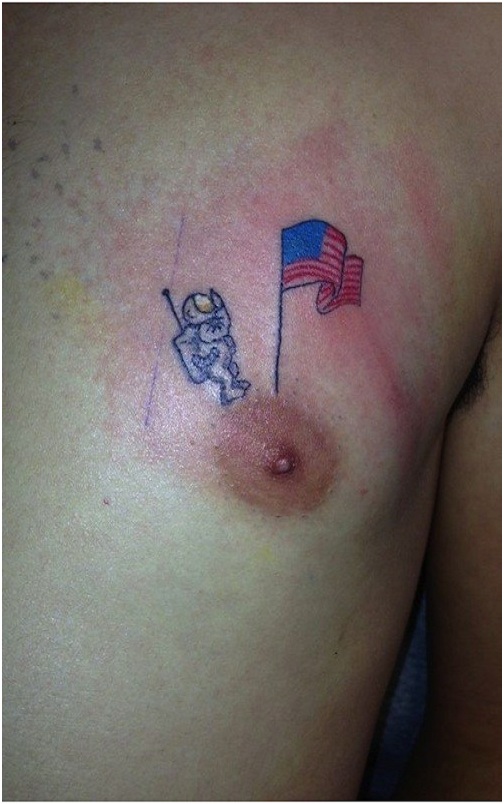 2.Voided Girlfriend

When your relationship fails, just cover it up with another failure. This has to be the cleverest way to cover up a tattoo by far. Instead of leaving his ex's name on his cheat or spending tons of money to get it removed, he decided to void the tattoo, just like he voided the relationship. He gets two thumbs up for being ingenious with the cover up concept, but the 'VOID' tattoo's execution gets two thumbs down.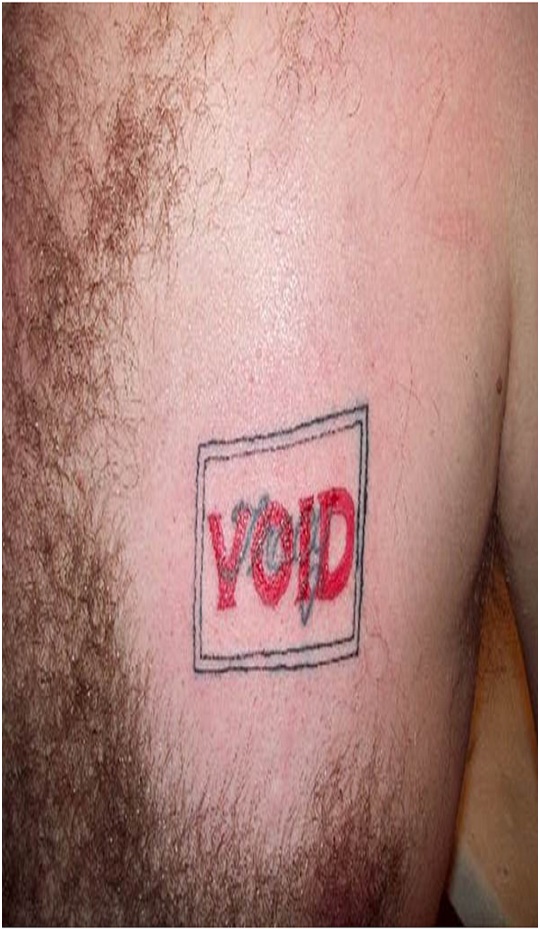 3.Video Game Tattoo

A classic case of a man who needs to step away from his Zelda games. This tattoo is beyond tacky. Not because he used video game references, but because he actually thought this was a suave way of impressing girls. Instead of playing Zelda and helping him on a never-ending quest to find his girlfriend, this guy needs to find the nearest tattoo laser removal facility ASAP!