Cutest Animals Ever
Monday, Mar 22, 2021, 6:59 pm
1.Baby Polar Bear

Polar Bears are beautiful to look at, but they are a ginormous animal. Their larger-than-life size is what makes it hard to believe that a baby polar bear could actually be this small. This baby polar bear is smaller than a human fetus and will grow as twice as big as an average sized man.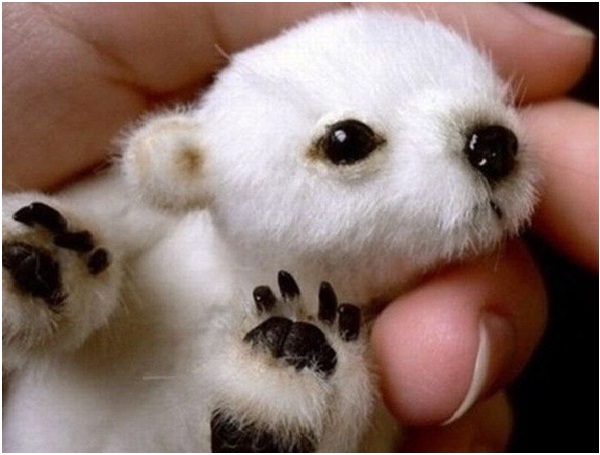 2.Baby Deer

Bambi has come to life! This little deer's name is Rupert and he was delivered via Caesarean sectionat Tiggywinkles Wildlife Hospital in the UK. Sadly, Rupert's mother was hit by a car and the vet was unable to save her.A full-grown deer generally weighs anywhere from 30 to 300 kg (70 to 700 lb.)
3.Baby Meerkat

The Meerkat isn't the cutest mammal in the animal kingdom, but the baby version will make you say "aww." Baby Meerkats have a human-like quality to them. It could be because they look like humans covered in fur, or it could be due to the fact that they are often roaming around on their hind legs.