Zombified Faces Of Famous Cartoons
Tuesday, Aug 10, 2021, 9:26 am
1.Archie Zombie

This Andre De Freitas drawing morphs Archie into the walking dead. Even though he has zombie features, you can still look pass them and see the lovable Archie we've come to know and love. Since women can suck the life out of you, Veronica is probably responsible for this transformation.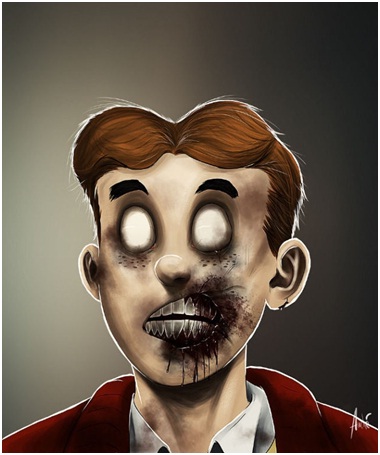 2.Homer The Zombie

This Homer Simpson zombie sends chills down your spine. Homer has never been too bright, so he takes on the zombie role with ease. At certain angles, this Homer rendition almost looks like a Neanderthal. And much like the real Homer, it seems as though he got a little hungry and started eating his own lips.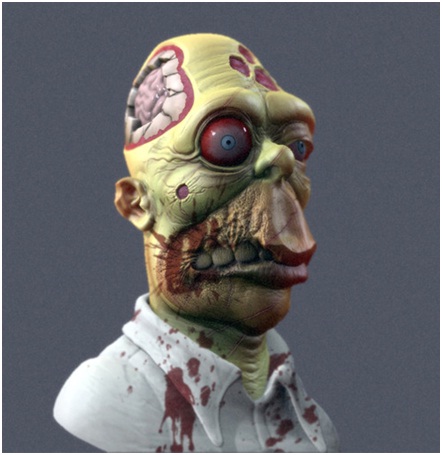 3.Buzz Lightyear Zombie

Buzz Lightyear went to infinity and ended up a zombie. Under normal circumstances, a zombie probably would have ripped that metal suit off. But for the sake of actually being able to identify Buzz, it's better that it was left on. Though Zombie's are emotionless, Buzz's cocked eyebrow gives him a lighthearted personality.