Worst Fake Six Pack Fails
Tuesday, Aug 17, 2021, 10:38 am
1.The Real Six Pack

Now this is what you might call a real six pack. Dedicated to his beer, this guy had the idea to draw a six pack where a six pack should go. Hopefully, this is not a permanent tattoo, but you never know what some people might do. Funny though, if he is trying to make a joke.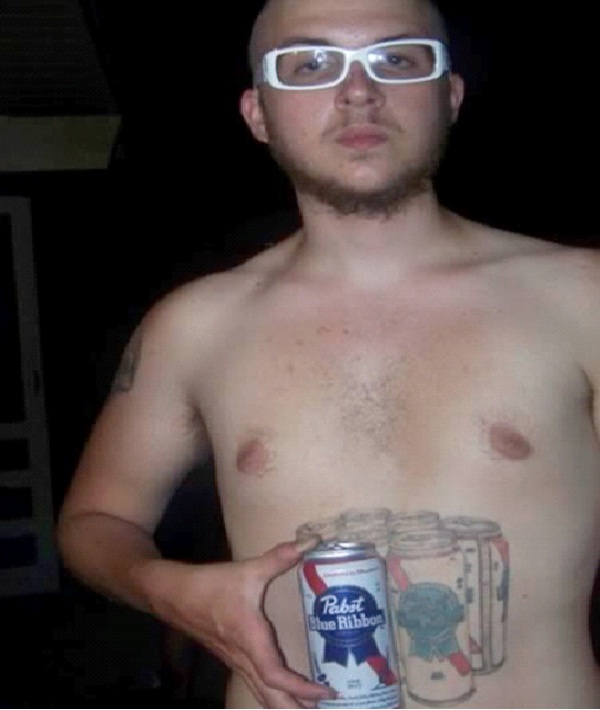 2.Drawn That Way

Baby, he was drawn this way. Obviously this man so desperately wants to be a sex symbol, he got himself little red bikini briefs, please let's hope he is not wearing a thong, and then drew matching muscles over his large belly. Assuming the position, and flexing his muscles, in his own mind he thinks he looks good.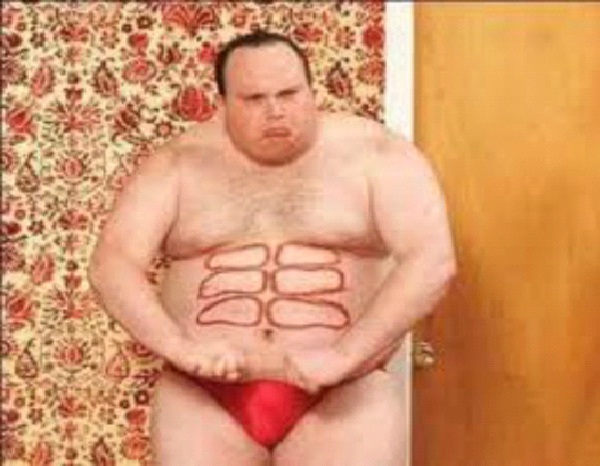 3.Shady Shading

This woman probably heard about people drawing abs on their stomachs, but she did a horrible job. Instead of looking like drawn on abs, it looks more like two stick people playing volleyball over a net. It's crazy what some people will do to their bodies all for the sake of vanity.