Top 15 Tattoos For Men
Sunday, Aug 15, 2021, 6:51 pm
1.Latin

Having some kind of Latin text on your body is always popular and this example is a good way to show how cool it can look when it is done correctly. The wheel part is easy enough to change as are the words, but for maximum effect it is always best to have the tattoo looking quite busy like this or the words can just get lost when on their own.
2.The sleeve

A full sleeve can look impressive as this example shows, but you do have options available such as having it in color like this or just two colors as is shown elsewhere. There is so much going on in this sleeve that you have to just step back and admire it and this is the most popular type of sleeve tattoo currently being done by guys.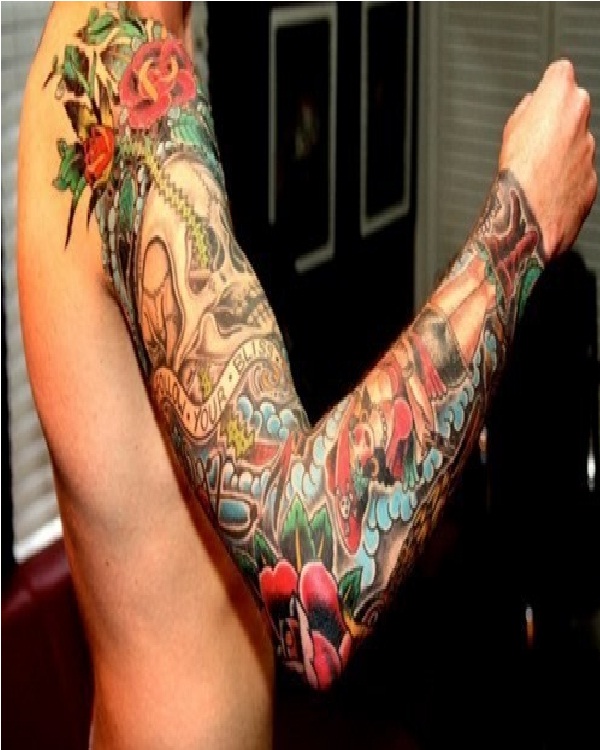 3.All Seeing Eye

It is not just the all seeing eye in this tattoo, but it is also its placement that adds to the overall effect of it. You cannot help but have your own eyes drawn to it and the red color really does help with this as well. You should not read too much into the symbolism that this eye has elsewhere, but instead just appreciate it for how good it looks.