Photos That Will Make You Say "I Don't Want To Live On This Planet Anymore"
Saturday, Mar 27, 2021, 7:38 pm
1.Wanting too much

People that are greedy, and kids that are greedy are worse, will often tend to get you so worked up that you simply cannot believe what they are telling you.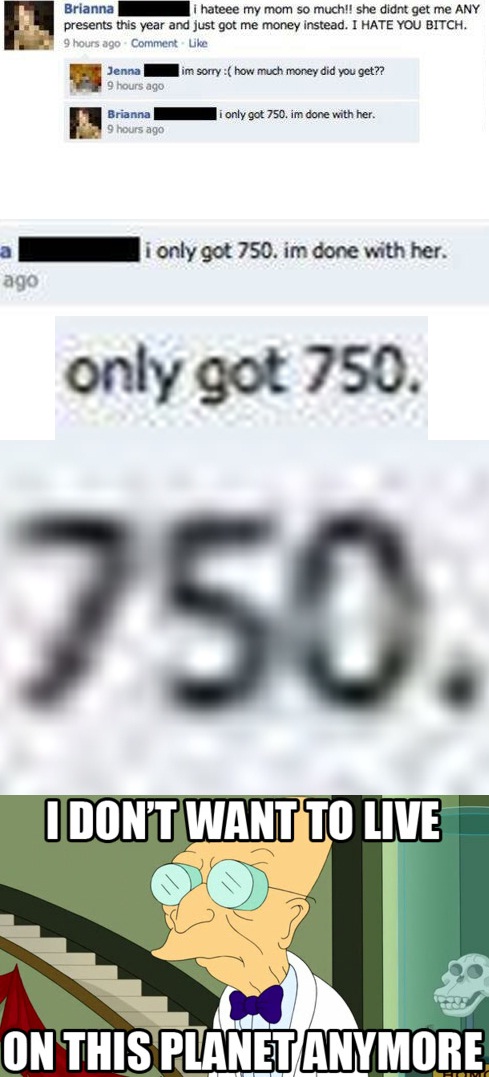 2.Please take them off the Internet

This is one of those moments where you feel that some people should be banned from using the Internet in order to protect everybody else from their stupidity. You will find yourself reading this more than once to try to make sense of it, but that is impossible as you just need to accept that Biebersbiebz77 is very, very stupid.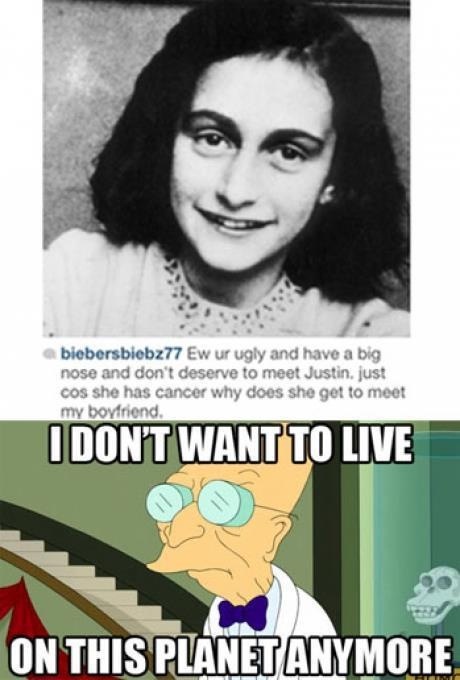 3.Is this for real?

Is this actually for real? We hope that it is just somebody playing a joke because if that little girl really is like that, then she is in for a real shock as she gets older. That is one girl that has major attitude and the world will not take kindly to it.