Photos Of Men Being Literally Too Stupid
Saturday, Aug 14, 2021, 9:10 am
1.Don't Let Go

What a great way to fix the air conditioner. Just hold your friend upside down while he does it. This guy has to be crazy to trust his friend this much. One slip of his hands and that guy is going to do a face plant down below. And the other guy on the balcony, holding onto his friend's shirt isn't really going to help if he falls.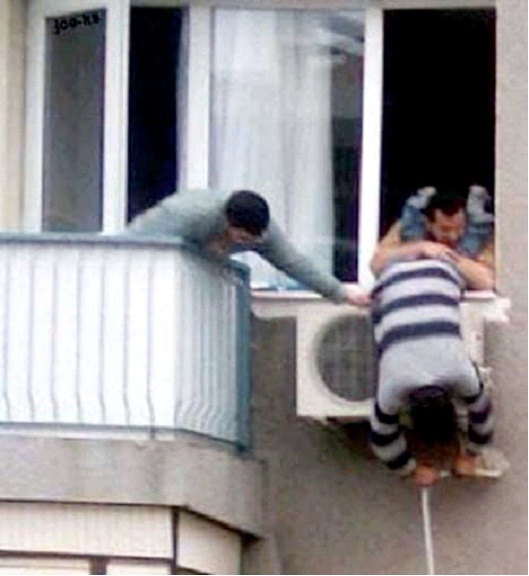 2.Electricity And Water

If we place the power strip on the floating sandals we can power up on our little table. What a great idea. The sandals won't float away, or a little wave won't wet the power strip and electrocute us all. We have it plugged in the other end and taped to the pool side.
3.Hold The Ladder Higher

When the ladder isn't high enough just have two co-workers hoist it up and hold it there while you straddle live wires. As long as they are holding it you should be safe, and then they can raise it even higher so you can get off of the live wire before it fries your butt off.