Most Disgusting Things Sold On Etsy
Saturday, Aug 14, 2021, 1:20 pm
1.Why Didn't We Think Of That?

A serving bowl. Clearly a woman shorn at the waist and legs. Blood dripping down her cut- off thighs. Yes! This is bound to make any snack served up at a party look more delicious than you can imagine.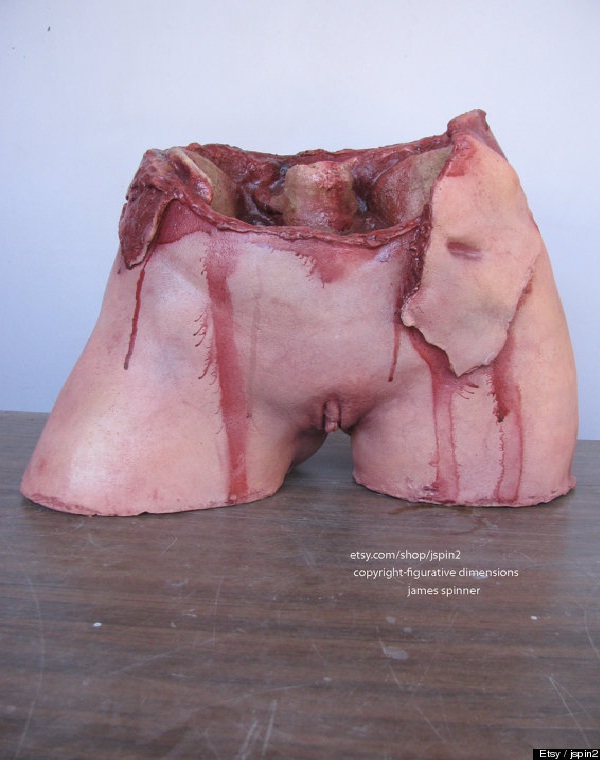 2.Yak!

This revolting sculpture is for sale on Etsy. The winding snake like objects protruding from the forms head and long 'thing' shoved in her mouth is not appealing, but some find this artwork beautiful.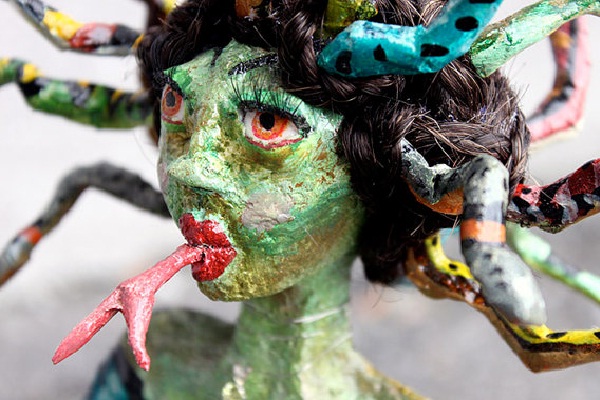 3.A Bit of Ripped This and That

How about a bit of ripped up turtle and snakes skin randomly piled up? It is hard to believe this stuff actually sells. It is also hard to believe some people know this and actually make money from it.