Best Meanwhile In America Memes
Sunday, Mar 21, 2021, 7:14 pm
1.Do you have enough?

The big question here is if this guy has enough guns and ammunition? Where does he live? Iraq? Talk about going over the top.
2.She looks happy

The thing that leaps out at you from here is that the mother looks quite happy at his sign, but that in itself is scary. You also wonder as to how much the boy understands because surely at that age the word slut is a bit above him?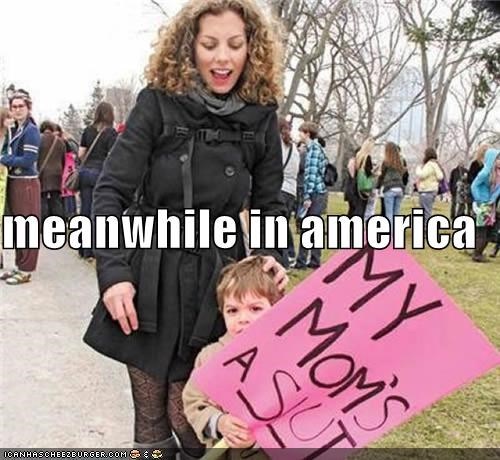 3.They probably don't have a phone

The reason as to why they don't call 911 is probably because trying to use a phone is going to be too complicated for them. The chances are that they look at this funny invention and talk into the wrong end.