Amazing Watermelon Art
Thursday, Aug 12, 2021, 9:06 pm
1.Scenic View Watermelon

If you can't get away to an island, then this is the next best thing. There is so much detail on the piece, that it's hard to pinpoint just one great aspect. From the hint of red peeking out from behind the sun, as to imitate a sunrise, to the skilled detailing on the palm trees; the entire scene is amazing. Even the steps leading to the hut have a three-dimensional effect due to the artist's carving skills. Though it was a random choice to carve regular trees near palm trees, it doesn't matter when the piece is this great.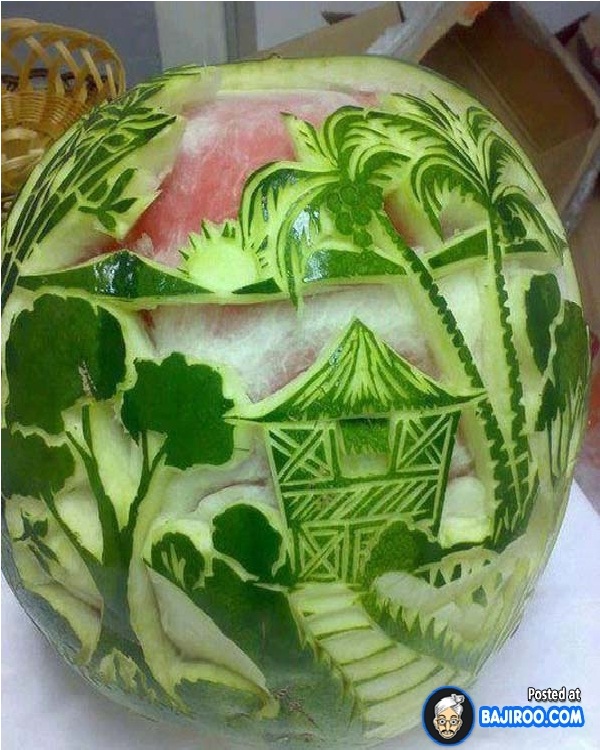 2.Angry Face Watermelon

It's the little details on a piece of art that can make the most impact. This angry face watermelon art can't help but put a smile on your face. The red part of the watermelon looks like human skin, with a little sunburn, while the melon's white outer skin gives the face an elderly look. The lines, and grooves the artist used on the eyebrows, beard and mustache mimic hair seamlessly.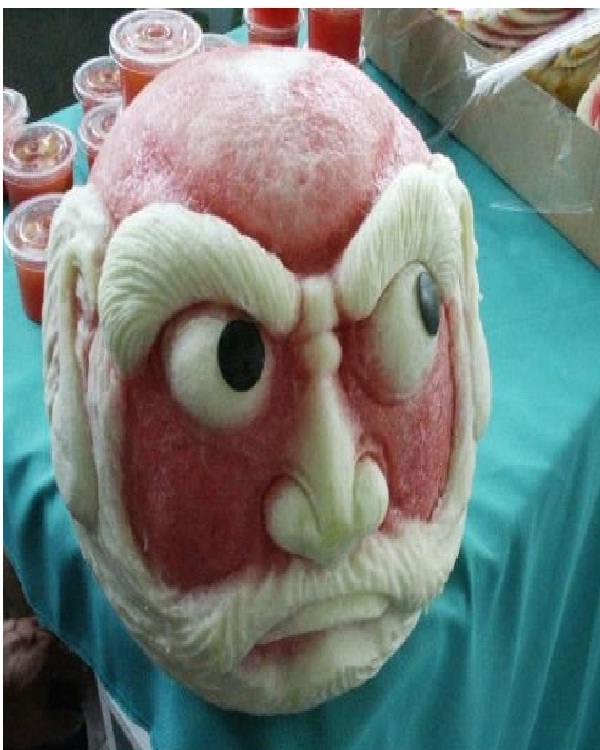 3.Marilyn Monroe Watermelon

It's no surprise that a beloved woman like Marilyn Monroe would get put into a heart. While Marilyn Monroe isn't 3D in this piece, her sculpted face is striking! The artist captured the deceased beauty's one-of-a-kind smile and platinum blonde hair and even her beauty mark. She's etched into a huge watermelon, but your eyes go immediately to the middle where Monroe's face is.