15 Disney Movie Secrets You Don't Know
Tuesday, Aug 17, 2021, 10:27 pm
We all grew up watching Disney films and we love them. Have you ever seen something that surprised you in a Disney movie? Let us show you. Here are 15 secrets Disney has hidden in its movies that are sure to surprise you. Don't miss these cool 'secret Easter egg treasures' hidden in Disney movies.

4.Jungle Book's Vultures Were Supposed to be Voiced by the Beatles

Disney's idea was to rope in the four 'Beatles' superstars to voice four vulture characters in 'The Jungle Book'. Unfortunately, it never happened because of schedule conflicts. John Lennon was also said to be against this idea, so maybe he made up the schedule conflicts. If you look closely, you will see a striking similarity between Jungle Book's vultures and the Beatles.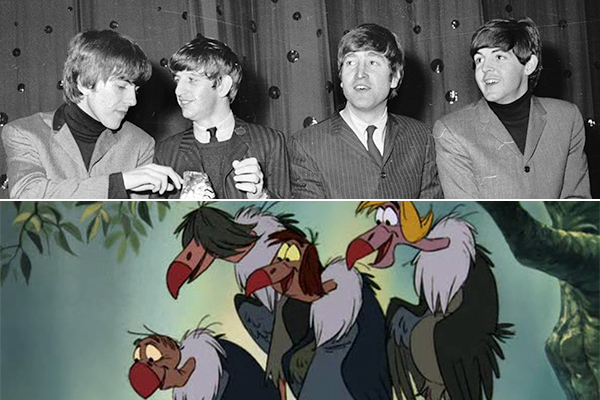 Source