Worst Cosplays Ever
Tuesday, Aug 10, 2021, 4:03 pm
1.Robocop

Yes the guy on the left does seem to have various baking trays taped to himself as well as some tin foil wrapped around and the result is something that just looks rather silly. OK so he is trying to copy Robocop, but it is just the absolutely rubbish attempt at it that makes this one of the worse cosplayers ever.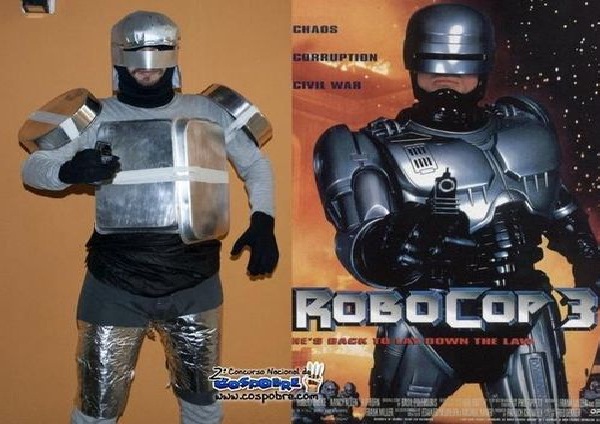 2.Blue face

OK this is scary all on its own, but it has to be the blue face that really does just finish everything off because what on earth is actually going on there? It looks like they have ran full force into a Smurf and the Smurf has certainly come off second best.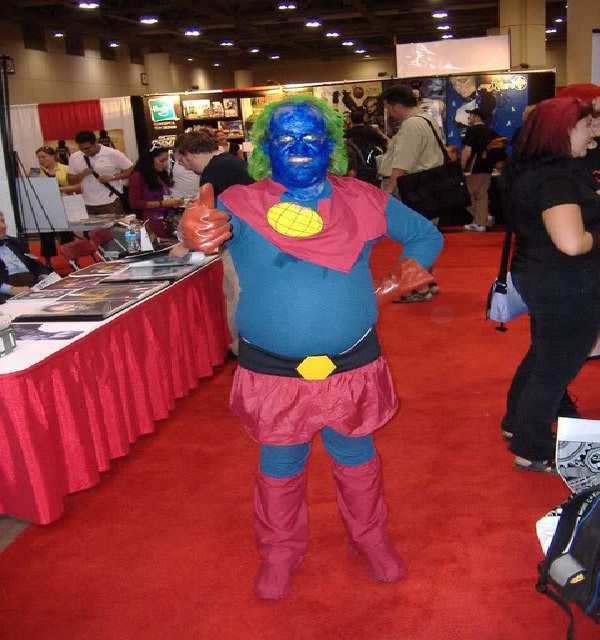 3.Super Mario

This is what would happen if Super Mario joined the Village People and it is a combination that you would never have imagined that you could ever see. There is just something quite funny about this look and you have to say that you can never look at that little character in the same light ever again.