Unbelievable Sexist Signs
Saturday, Aug 14, 2021, 6:34 pm
1.To Kill A Woman

An old sign that is plain ridiculous. So ridiculous that many people may chuckle, but back in the day, this was used to frighten women in submission. Asking if it's illegal to kill a woman, makes woman appear as second class citizens, almost like murdering a dog versus a human. Which has a lesser sentence?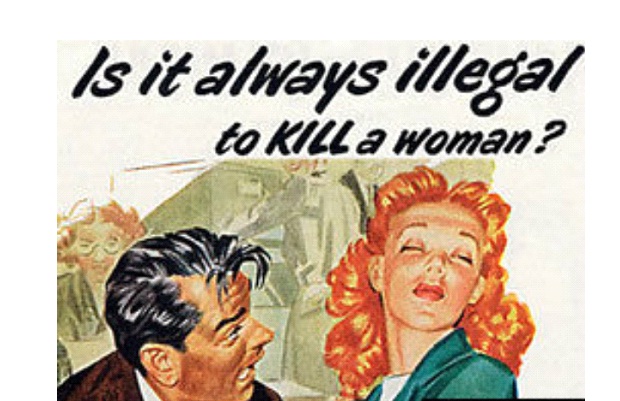 2.Treadmill

At first glance this looks like any treadmill at any gym, but look closer. The up arrow to make the treadmill go faster has a little man on it, while the down arrow, to slow down the treadmill, has a down arrow. What does this say? It seems they are trying to say that men are stronger and faster than women.
3.Bitches

This very passive aggressive sign seems, at first, to be trying to tell people not to be sexist, but then right under it is as sexist as they come by calling women bitches. While it can be funny to men, and even to some women who relish in the fact that they are indeed bitches, it doesn't take away from the fact that it's sexist.