Terrible Tattoo
Tuesday, Aug 17, 2021, 4:15 pm
1.Where's Wally

Ah! There's Wally, we knew we would find him. Behind this guys nipple. Out of all the zillions of guys in the world and all the nipples. We found him! Now go and get a tattoo to celebrate.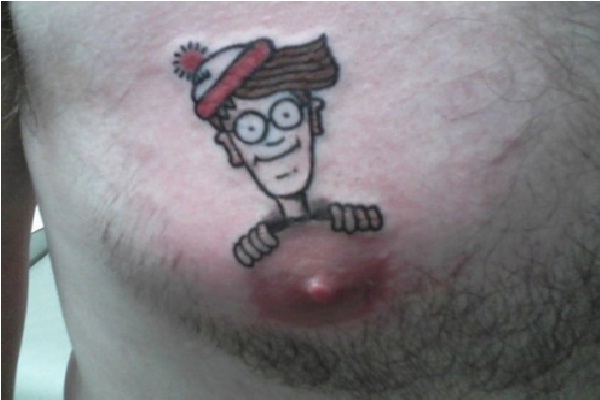 2.Gory Shocks.

Imagine if this due was in a car accident and his shirt was cut off. The doctors would be in for a right shock! In terms of terrible tattoos this could be one of the top ten because even though the art itself is good it is still a terrible scene.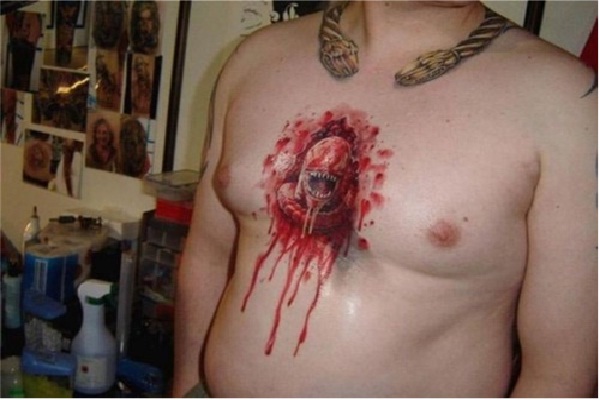 3.Miss Kitty

Miss Kitty is so cute. So cute in fact that having Miss Kitty all over your face seems like a good idea. This is probably the most not cute way of wearing Miss Kitty because surely you would have been better off owning a piece of merchandise instead?