Small Vehicles, Big Loads
Monday, Aug 16, 2021, 12:15 pm
1.Haystack

This load looks more like a hairdo gone back. While the load is on a truck, the size of it dwarfs the vehicle. The amazing part is that the vehicle can actually move along the road, but according to this picture it looks like it went awry and went up on the sidewalk.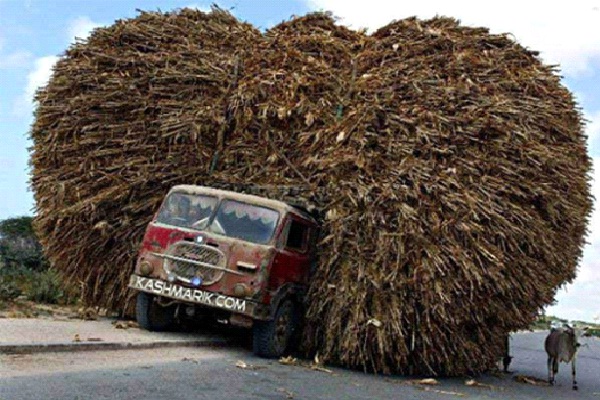 2.Car Parts

This kid thinks that by carrying car parts maybe he has a car, but no. Maybe the car manufacturers has the parts delivered this way, or maybe, he works for an underground company that finds odds parts to build even stranger cars. Either way, this guy has his work cut out for him.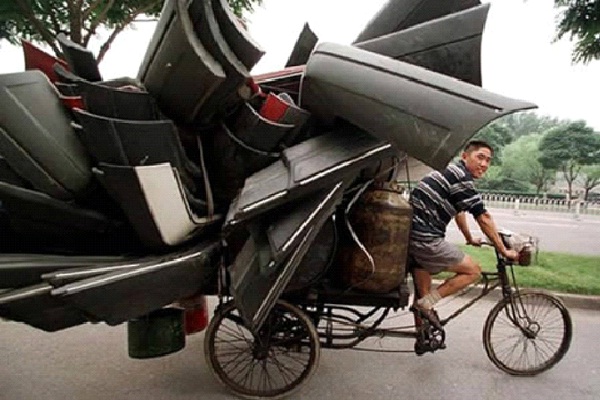 3.Lift Off

The donkey doesn't know what happened. One minute he was trotting along pulling his load, the next he is airborne. He looks surprised, but maybe that looks is one of relief as he gets to rest his footsies for a little while, before it's back to the grind. At least the load might be lighter.