Sellotape Selfies
Tuesday, Aug 10, 2021, 9:47 am
1.Even celebs do it

Well it is good to see that even celebrities do it and indeed you could argue that Jim Carey started it all off when he did this in a movie. He does not need tape to make himself look funny though.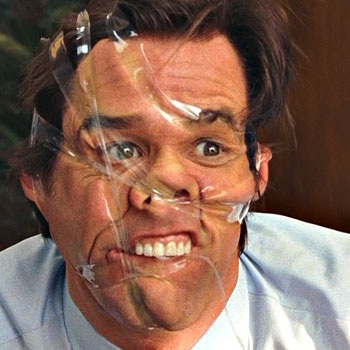 2.The ultimate hands free

Well this is what you call hands free although it is going to be a bit awkward trying to make and receive calls when it is strapped to your head like this. Also with the way your nose is taped down you will sound strange as well.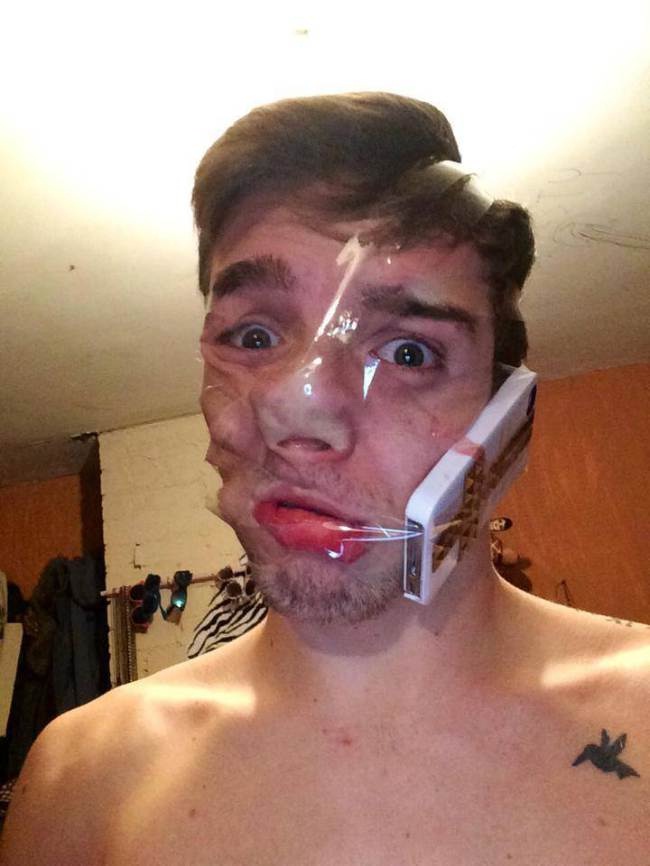 3.You are supposed to pedal it

This guy better be told that you are supposed to pedal it rather than tape it to your head. It is of course the same guy that did the golf clubs, so he needs somebody to sit him down and tell him what you actually do with the things.