Most Incredible Face Paintings
Sunday, Mar 28, 2021, 4:46 pm
1.Zombie

If you really want to look like a zombie, this face painting is the way to go. The hood actually adds a nice touch as well, but the most striking parts to this piece of art is what appears to be bullet holes in his forehead and the ripped mouth. Lots of detail pull this piece together.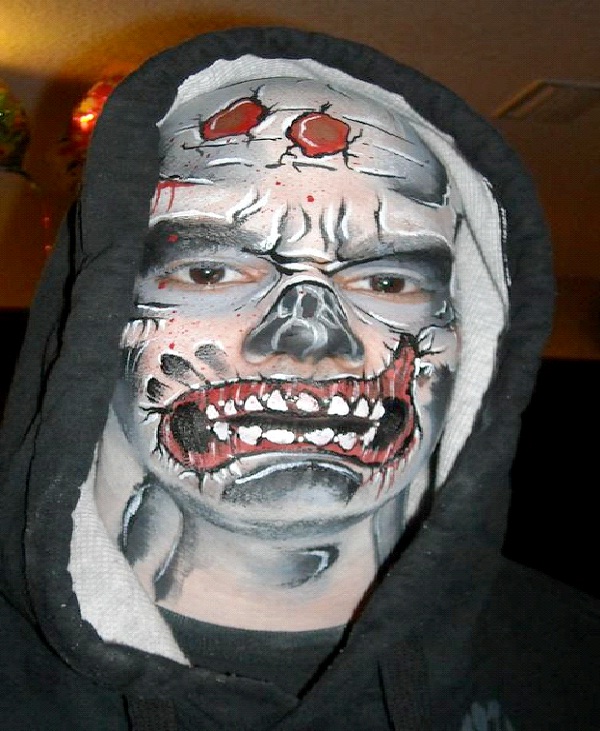 2.Corny

Now this is downright corny. Such a completely realistic face painting, with straw to resemble the corn's hair. This guy looks like a cob of corn still in it's husk. The detailed painting of the niblets is excellent, as you see the variants of color between white, yellow and gold.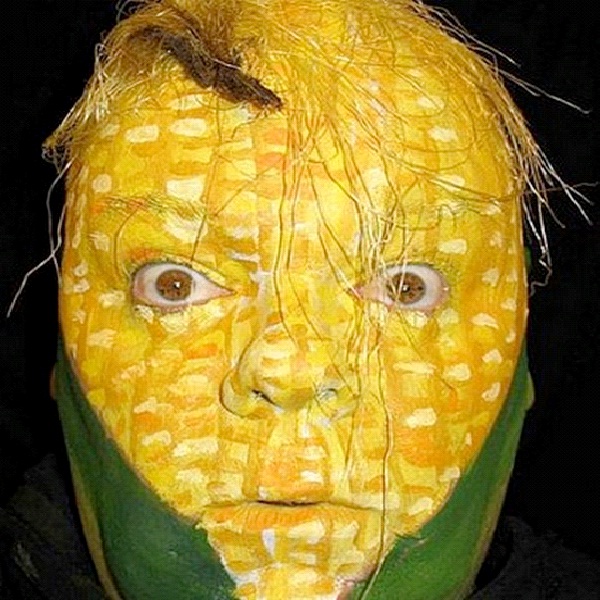 3.Zipper Face

A great idea Halloween, no mask needed. This girl has a truly elaborate face painting to appear as if her skin is being unzipped, to reveal bloody tissue underneath, while bleeding from the eyes. This is a very realistic painting, but also very scary. Tread with caution, you might even scare yourself.