Most Inappropriate Snowmen
Tuesday, Feb 23, 2021, 2:57 pm
1.Stabbed Snowman

This snowman has been stabbed but is still smoking his cigarette. Looking like a mafia snowman that got caught up in the action, he seems to be having his last drag before his snowman blood runs out. Didn't you always imagine, though, that snowman blood was white, or at least blue?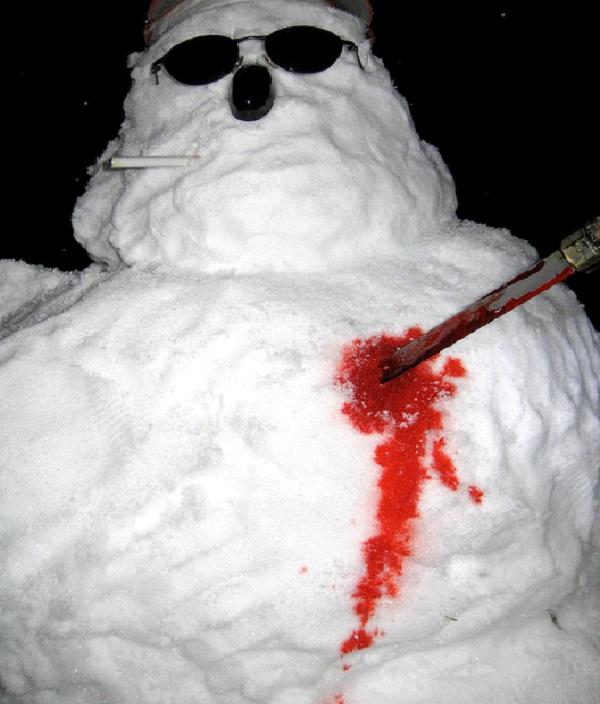 2.Headless Snowman

This snowman seems proud to have been beheaded. Holding his head with pride for all to see, he stands with arms wide. At least he has his head about him, enough to think of a great looking scarf for this cold winter day. Maybe he'll put his head back on, before it freezes.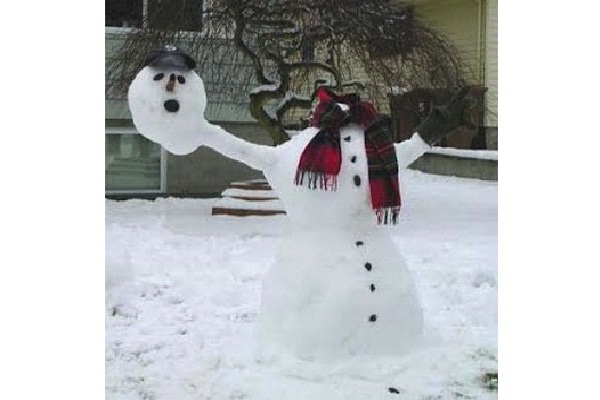 3.Canonball Snowman

Now this is a snowman who serves a purpose. Hollowed out in the middle with a canon in front of him, he can fire at anyone walking by, with a little help from his pretty friend. Just load him up with snow canons and he's ready for a little ice war in the neighborhood.