Most Hilarious YouTube Comments
Friday, Jan 22, 2021, 7:45 pm
1.Wasted Cracker

This commenter is hilariously funny in his take on this video. He comments on how children are starving and this video has food that is written on. Hopefully this was the only cracker written on, but starving children would probably eat it just the same. After all, don't kids eat dirt sometimes?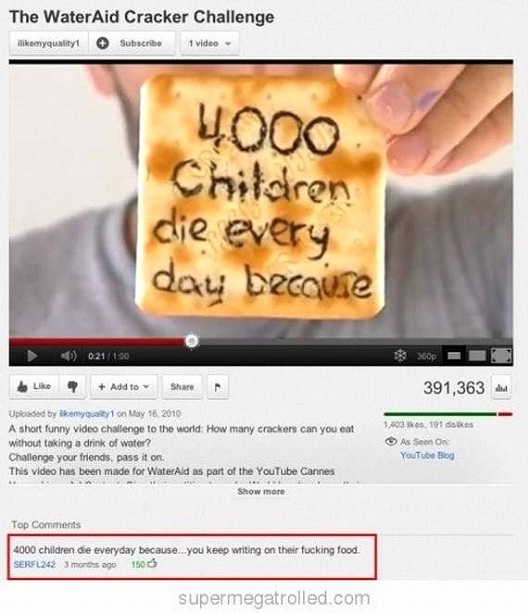 2.Schrodinger's Cat

This guy must have been inspired by Einstein when it comes to hairstyles. As the commenter pointed out, sometimes people just really look the part. It's weird to wonder whether they looked this way and were destined to become who they are, or if they dressed for the part they wanted in life.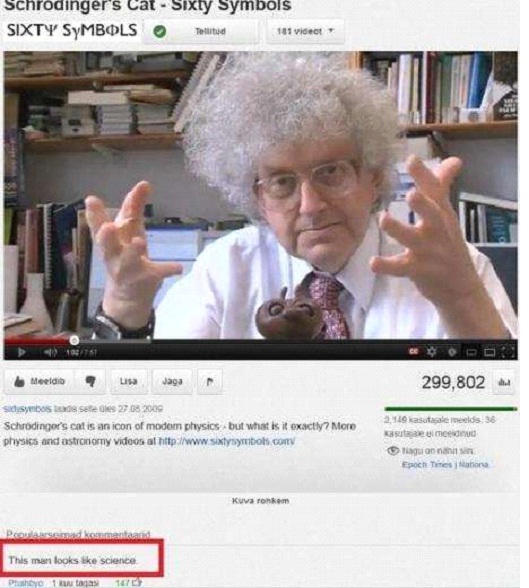 3.Penny Pyramid

It's funny when people can poke fun at the themselves. Here this Jewish person is poking fun at their stereotype of loving money. It's hilarious how they say that this video about a penny pyramid is like porn to them. It might be true for some and that's even more funny.