Most Geeky Cakes
Thursday, Aug 12, 2021, 5:11 pm
1.Farmville

The FarmVille addiction has gotten out of hand. How annoying is it when your friends on FaceBook send you FarmVille requests. On a scale of one to ten, it's a twenty, So now these people are celebrating with a FarmVille cake, complete with crops and a barn. It's gone too far, I tell ya.
2.Mario Kart

For a child, great cake, for an adult, hmmm, we have to wonder first, why is he still calling himself Billy. Second, is he still playing Mario Cart? Looks like this cake is for a six year old, per the six candles, unless each candle stands for a decade and we have a sixty year old Mario Kart lover on our hands.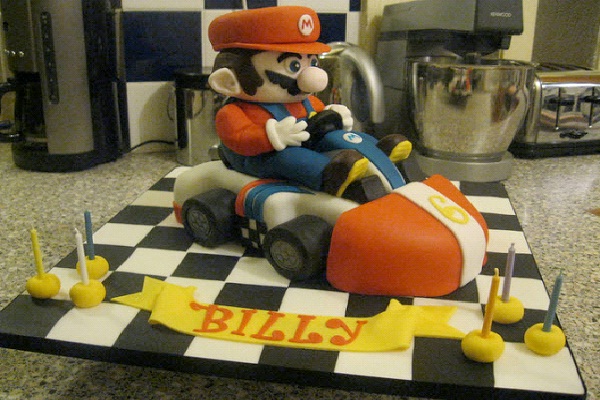 3.Play Station

A great cake for a kid, a not so great cake for an adult. Perfectly executed, this cake looks too good to cut into, but if the cake if for an adult, you have to worry just a little bit. Why is this person to tied to their video game console that even at a celebration, they have to have it with them?