Most Creative McDonald's Ads
Thursday, Aug 12, 2021, 9:00 am
1.Fresh Vegetables

To show that McDonald's only uses fresh vegetables in their sandwich and cows, of course, they made a cow out of a potato, making his legs out of carrots, his face out of a red bell pepper, and his tail out of a piece of lettuce. Gets the message across, doesn't it?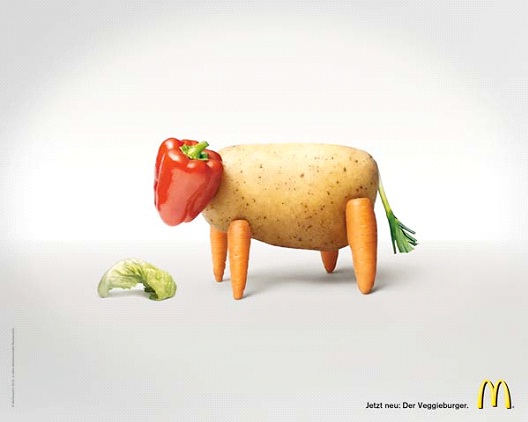 2.Rockin' Fries

This ad is cool and hip, appealing to a younger crowd. McDonald's really knows how to capture the demographics that they are targeting. Rockin' fries is what every teenager wants. Using the yellow on the fingers in a peace sign is a great way to incorporate the arches into the ad.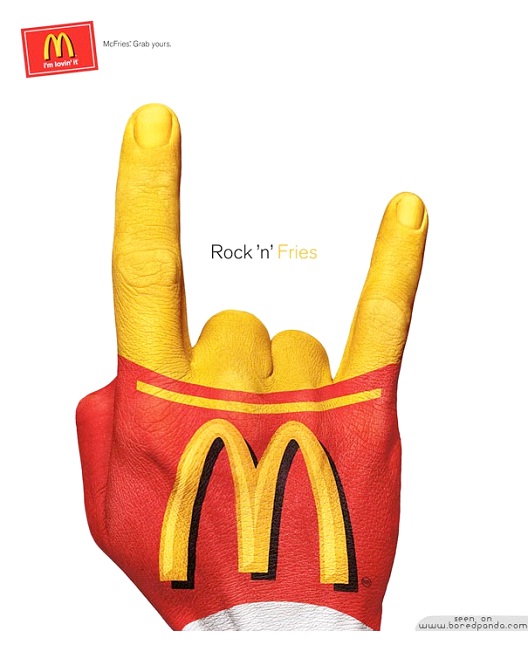 3.You're The Big Tasty

Well, they say, you are what you eat. So then it would make sense that if you ate something tasty, then you would be tasty. So the ad is basically saying that you would taste good to a bear if you ate McDonald's before he ate you. Would you even want to find out the answer to that question?