McDonald's Items Not Available In The U.S.
Thursday, Aug 12, 2021, 9:37 am
1.Camembert Premiere - Found In France

Camembert Premiere is found at McDonald's in France. Yes, these look like deep fried cheese sticks, and they are, but they use the french cheese, Camembert, which has a soft, creamy texture, to give it that authentic French taste. Oooey and gooey, salty and crispy, a real taste sensation that only France can give us.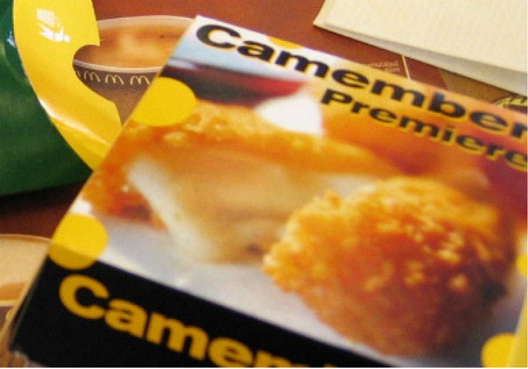 2.Poutine - Found In Canada

Poutine is french fries smothered in cheese curds and then topped with warm brown gravy. You can get it at McDonald's in Canada. Yep, a short trip over the border for some of you just to sink your teeth into these fries. We're all familiar with fries topped with cheese and maybe even gravy, but the curd is what's interesting here.
3.Kiwi Burger - Found In New Zealand

A little New Zealand flair is added to the McDonald's cheeseburger. When you order one out there, you not only get a burger with cheese, you also get lettuce and tomato. So far sounds like a typical fast food burger, but then you bite into it, you sink your teeth into a fried egg and some beetroot as well.