Hilarious Ebay Feedback
Thursday, Aug 12, 2021, 5:25 pm
1.Farts

You really can just take your pick from the list here because each one is strange or funny, and sometimes both, in some way. The mental images that you probably have right now of squirting nipples or a fart amplifier will unfortunately stay with you for some time, but at least it is not left on your Ebay profile.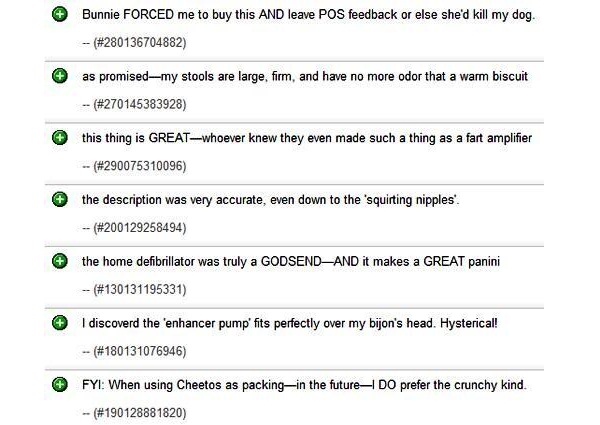 2.Seller replies

The best part about this one is that it is actually the feedback from the seller and not the buyer that is the funny part. Some of their comments are very clever, although there are others where you really question what they are doing, but it is cool that they have kind of turned the tables a bit in this way leading to the buyers being the ones wondering what is going on.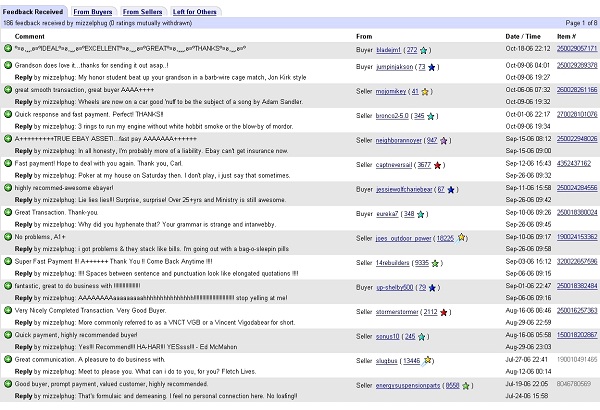 3.Nails

Perhaps the funniest one in here is the nails one just because of the mental image you then get of the person eating the clippings. OK the others are pretty good as well and at least the seller replied to one of them so they have a sense of humor as well and at least they are not all stuck up and offended by it.