Halloween Nail Art
Friday, Aug 13, 2021, 7:54 pm
1.Glittery eyeballs

These glittery eyeballs have to be among the coolest nails you will see around Halloween. The way in which they are done, the colors, the sparkly bits, the way they sit up off the nail, every single thing makes them seriously cool and you would be proud to wear them.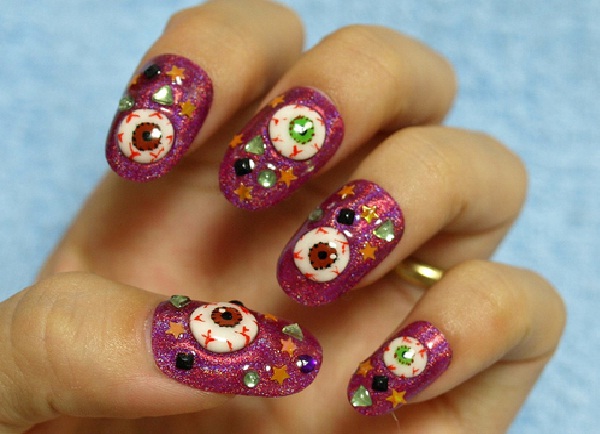 2.Scary eyes

These eyes do just grab your attention and if you are looking for a bright and in your face Halloween design, then there really is nothing better than this. Yes the colors are not what you would expect to normally use on your nails, but they are still very cool and surely you would love to wear them.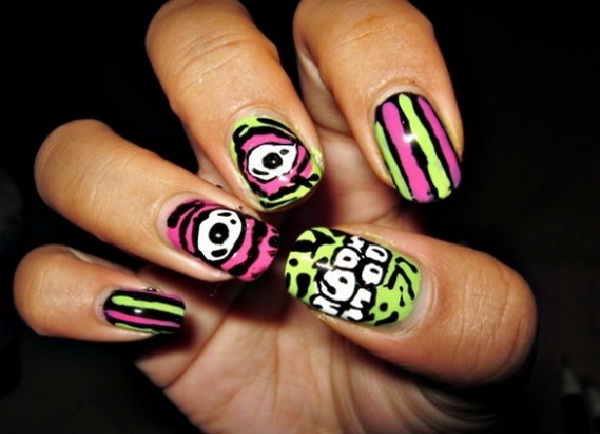 3.Spiders web

Spiders webs really are cool and are prefect for Halloween and at least these designs are a bit different with the way that the spider is crawling towards it. The actual designs themselves are very well done, but get them to stick on or you will drive yourself crazy with drawing the web itself.