Creepy Valentine's Day Cards
Friday, Feb 26, 2021, 9:02 am
1.A forced kiss

Ahh there is nothing like a forced kiss that can help you show somebody that you love them. She does not look that comfortable with it all and can you blame her? At least he combed his hair before he tried to grope her.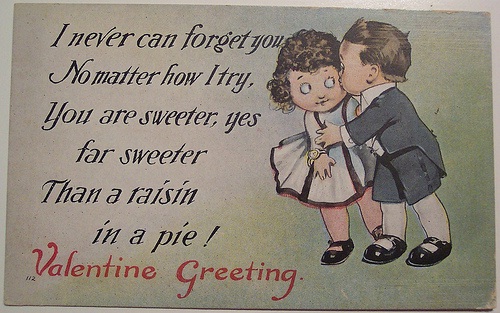 2.What nice nuts

A squirrel is a strange animal to have on this kind of card, but to then make that reference to nuts is just taking things to a completely different level. There is a pretty good chance that this card would not be allowed today or else it would certainly not sell well either.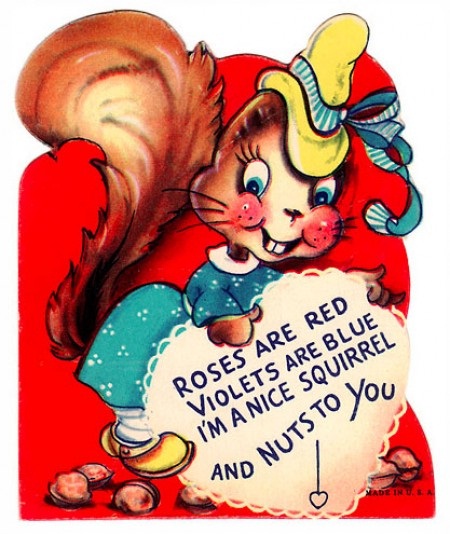 3.Have a shave

This is creepy in that it seems to suggest that shaving is going to get you your Valentine. Surely the person that got this would have looked at it completely confused as to what to do next?