Creative Bottle Stoppers
Saturday, Aug 14, 2021, 4:09 pm
1.Exploding wine

If you are looking for a creative bottle stopper, then this has to win some awards. The overall design is so cool and it really does come across like a work of art and it will certainly grab the attention of your guests when you stick this in the bottle at a party.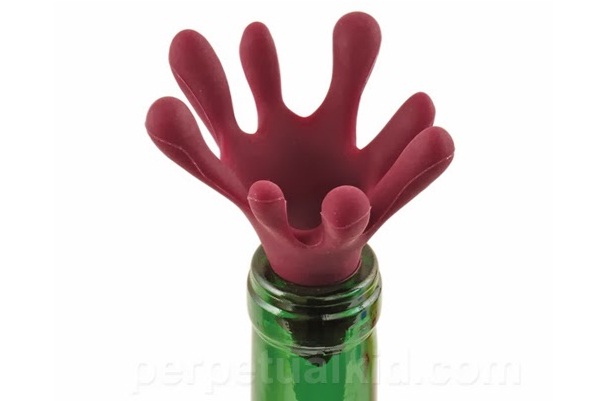 2.Plunger

This is cool and funny because it does look as if you are trying to plunge the wine right out of the bottle, but surely that would waste a bit too much? The design is simple, but at the same time it is also very effective as there is no doubt that it manages to seal that bottle very well indeed.
3.Creative

These are cool and also they are extremely useful considering they have a bit in the middle for the cork to sit. It looks as if they are supposed to be the devil and an angel, but of course after a bit more of the wine the devil one is going to become stronger with people losing their inhibitions.