Creative Bookshelf Ideas
Friday, Aug 13, 2021, 7:14 pm
1.Standing man

OK so this bookshelf is funny, but at the same time it is also very well done and you have to admire the people that came up with the initial design. Yes it is a standing man and it is capable of holding a number of books, but where would you put it in your home? How would it fit in?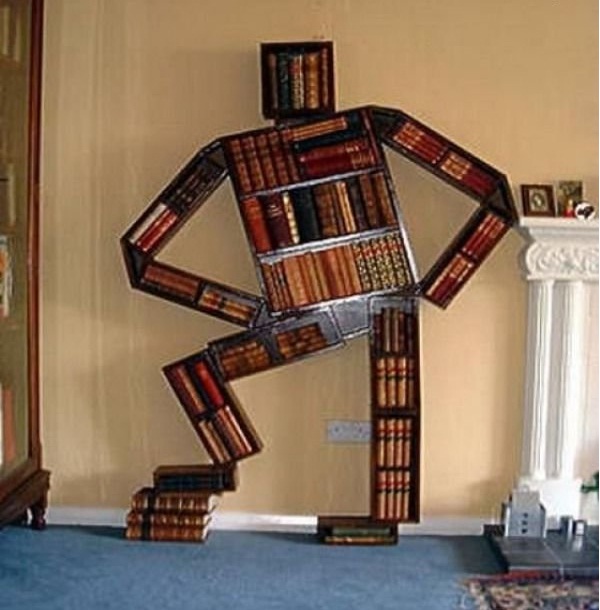 2.Kids toy

The thing about this bookshelf is that it just looks like a kids toy or a climbing frame and you do wonder how strong it is going to be when it comes to holding a lot of books. However, you need to remember that this is not made out of plastic and the example here is holding not only a number of books, but heavy ones at that.
3.Ceiling space

This bookshelf actually plays with your mind as it is using the space in beams and it means all of your books are up by the ceiling. This is great when you have limited space and as you can see the beams act as individual compartments, so you do not just have a line of books sitting there.