Creative Ads On Buildings
Thursday, Aug 12, 2021, 5:30 pm
1.Scary car

This advert must have scared some people until they realized that it is indeed just an advert. It is the kind of thing that is going to just catch your eye and draw your attention to it, so in that respect it is very good and it will certainly be extremely effective at what it is trying to say.
2.The calendar

This is how you use a building to great effect for your marketing campaign because everything just works so well when it comes to the windows being used as a calendar. Surely somebody saw this building before then coming up with the idea because it is difficult to imagine how luck you would need to be to make sure that everything does indeed fit.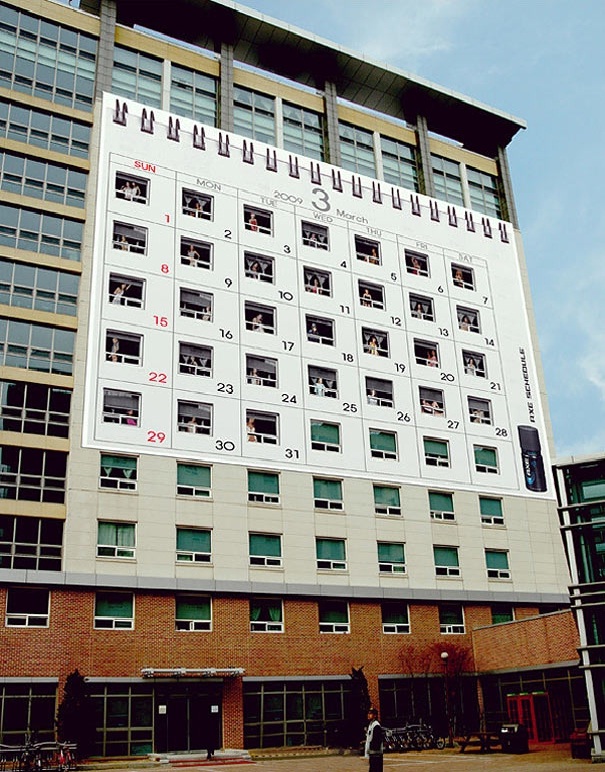 3.Wash me!

This basically translates as Wash Me and it is a very clever way to advertise your own detergent company. Yes the people inside the building can still see out, but most importantly you would find it very difficult not to allow yourself to be drawn to this advert as you walk or drive past and that is, after all, the aim of it.