Creative DIY Wall Decor
Monday, Aug 16, 2021, 6:16 am
1.Funky calendar

This is certainly a different way to have a calendar in your home because it takes up most of the wall and it is also extremely bright to look at. However, it is rather cool and it is something that you can do at home just it may not be that good for the kitchen.
2.Doilies

Those doilies that you would normally throw out can actually be used in an extremely creative way as can be seen here. As long as you have different sizes and some basic artistic skills, then you are able to create a work of art that flows across the wall and really helps to break up a large and rather boring space.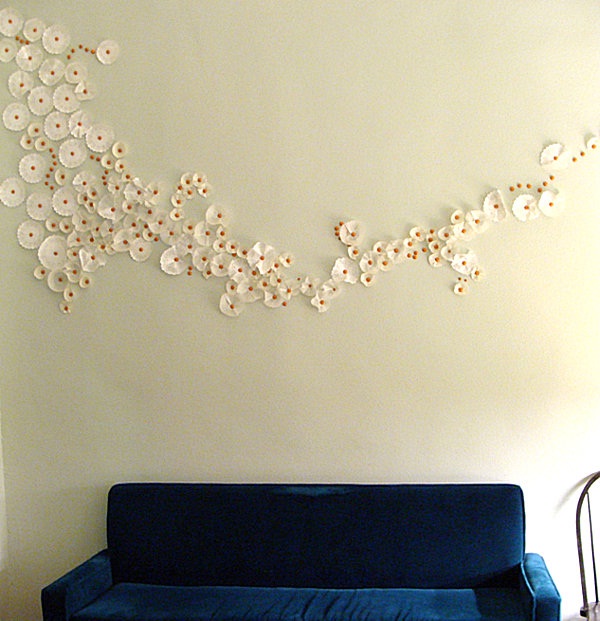 3.Family tree

This is really taking a family tree to a new level, but at the same time if you have a lot of personal photographs that you want to display, then this is the way to do it. The hardest part is going to be drawing the tree, but you should be able to do it by taking your time, then enjoy arranging everything.