Crazy Yet Creative High Heel Designs By Kobi Levi
Sunday, Mar 21, 2021, 9:34 am
1.Coffee Mug Heel

Get ready for your morning by stepping into a mug of coffee. This coffee mug heel is a stunner! At first glance, this shoe doesn't look like a coffee mug, but once you get a better look you're amazed at how it was designed. Thank goodness for spills, or else this shoe's heel would be nonexistent.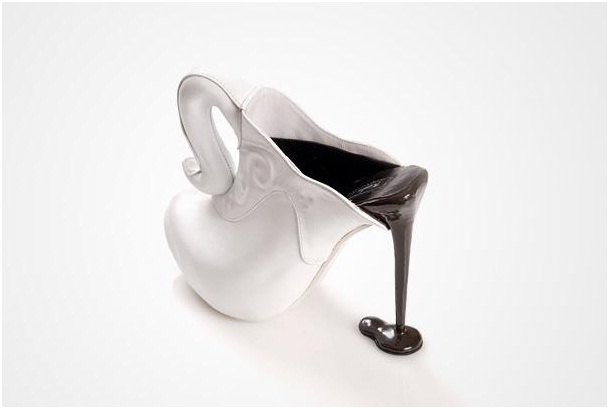 2.Slide Heels

Every town has a playground with that staple 'red slide.' The creator of the heel took the color scheme and overall design of that slide and made it into an eclectic shoe. The ladder heel is what sets this shoe apart from the rest, but it also looks like it could cause some major foot damage if the person steps down wrong.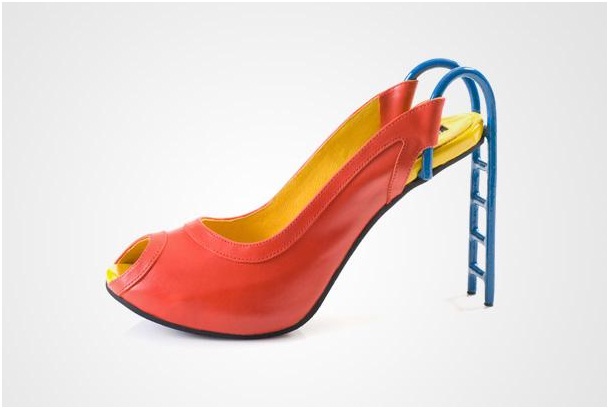 3.Kick Up Your Heels

These heels show just how bendy the female anatomy can be. It looks like a typical shoe, right up until you get to the heels. The heels are formed to imitate a woman kicking up her back legs. The great thing about the legs on these heels is that it gives the person wearing them extra support, so they don't stumble or fall.