Coolest Bookshelves
Thursday, Aug 12, 2021, 3:33 pm
1.Piano Bookshelf

If you don't see a bookshelf you like, try being innovative and creating your own. If this bookshelf looks like parts of a piano, that's because it is. Someone mounted the top half of an old piano on their wall and used it as a bookshelf. The shelf isn't great to look at, but it's extremely creative.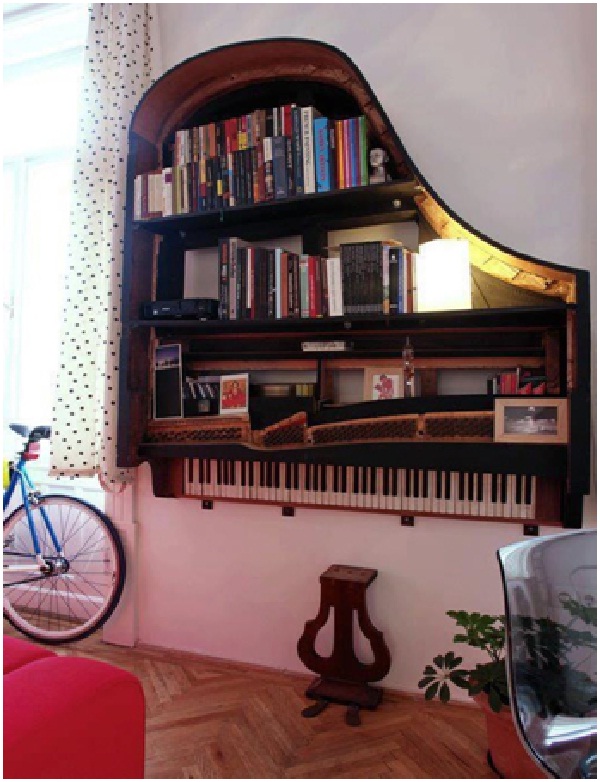 2.Chair in a Bookshelf

You won't have to go far to find a comfy seat to read your latest novel. With this furniture item in your home, you have no excuse not to read more. The chair isn't for the tall people of the world, but they can always sit with their legs folded underneath them.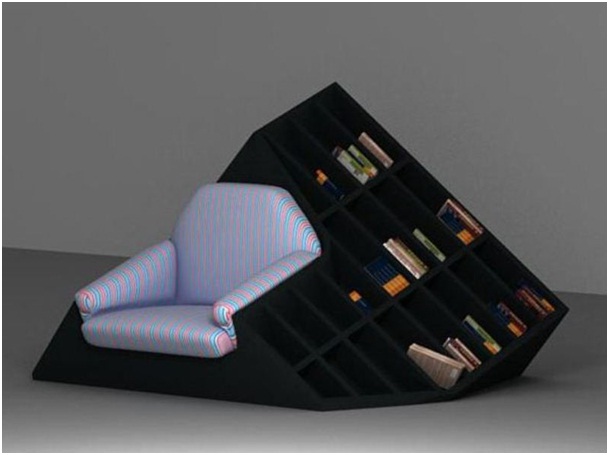 3.Thought Bubble Bookshelf

Books can evoke several thoughts, so why not get a bookshelf in the shape of a Thought Bubble. This shelving is so eye-catching that you don't even need to place books inside it to get a reaction from friends. The little bubbles are useless when it comes to positioning books, but they do add some balance to the design.